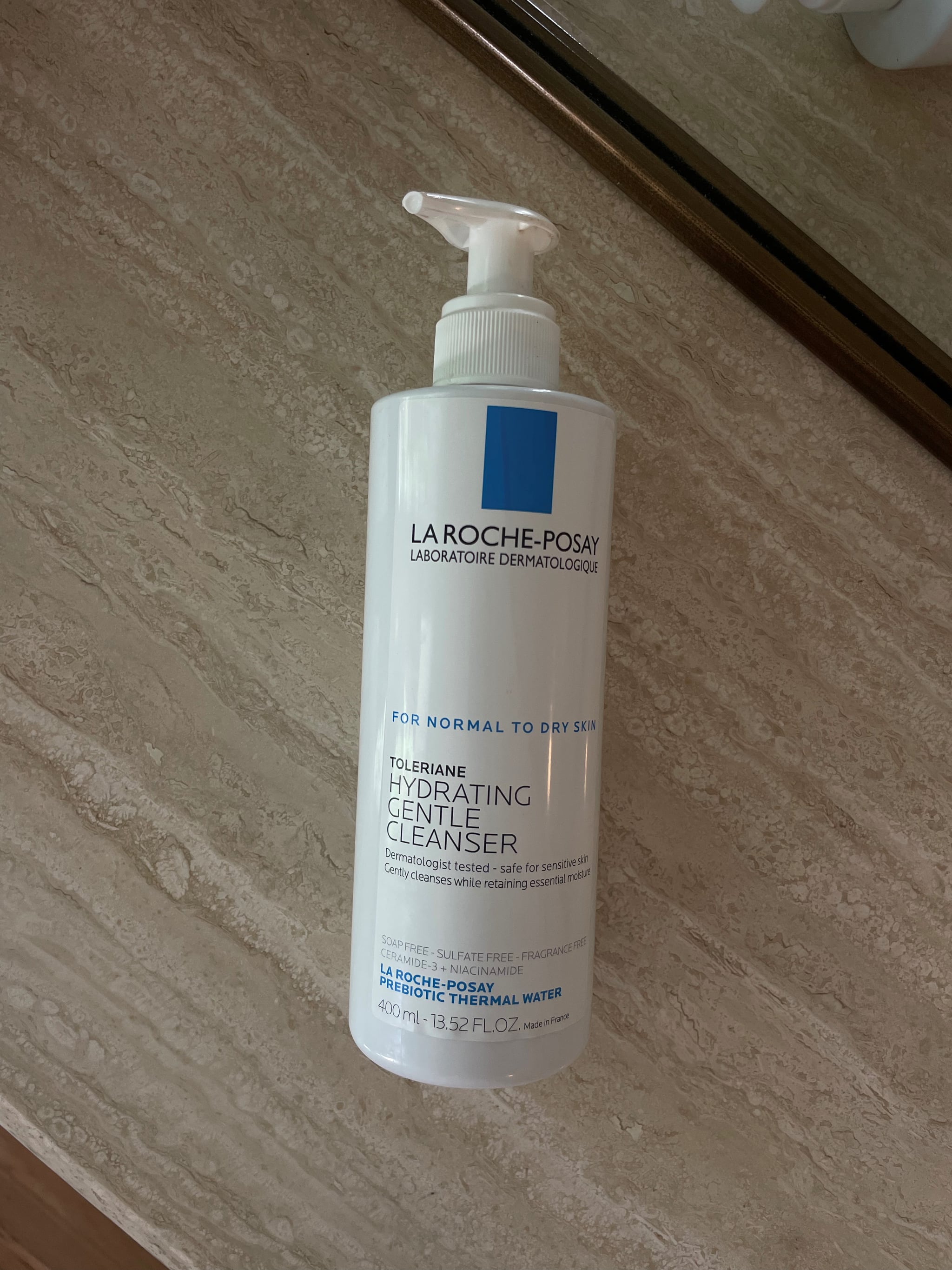 It isn't often that I switch out core products in my skin-care routine like moisturiser or face wash. Although I test out new beauty launches all the time, I usually find myself going back to my tried-and-true items. It takes a really special formula to land a permanent spot in my routine; I need to be able to visibly see or feel a major difference. That said, I was surprised when, a few months ago, I stumbled across an under-$20 cleanser and haven't stopped using it since.
Earlier this year, I woke up one morning and noticed bumps on either side of my face around my cheeks that weren't there the day before. When they persisted for over a month, I realised it had to be contact dermatitis from an ingredient I was using that was irritating my skin, so I ended up swapping out a bunch of stuff for products made for sensitive skin. The La Roche-Posay Toleriane Hydrating Gentle Cleanser (£15) has been recommended to me by quite a few dermatologists in the past, so I decided to try it out and see if it would help.
Keep scrolling to read my full review of the product and find out whether or not it helped soothe my irritated skin.
About the La Roche-Posay Toleriane Hydrating Gentle Cleanser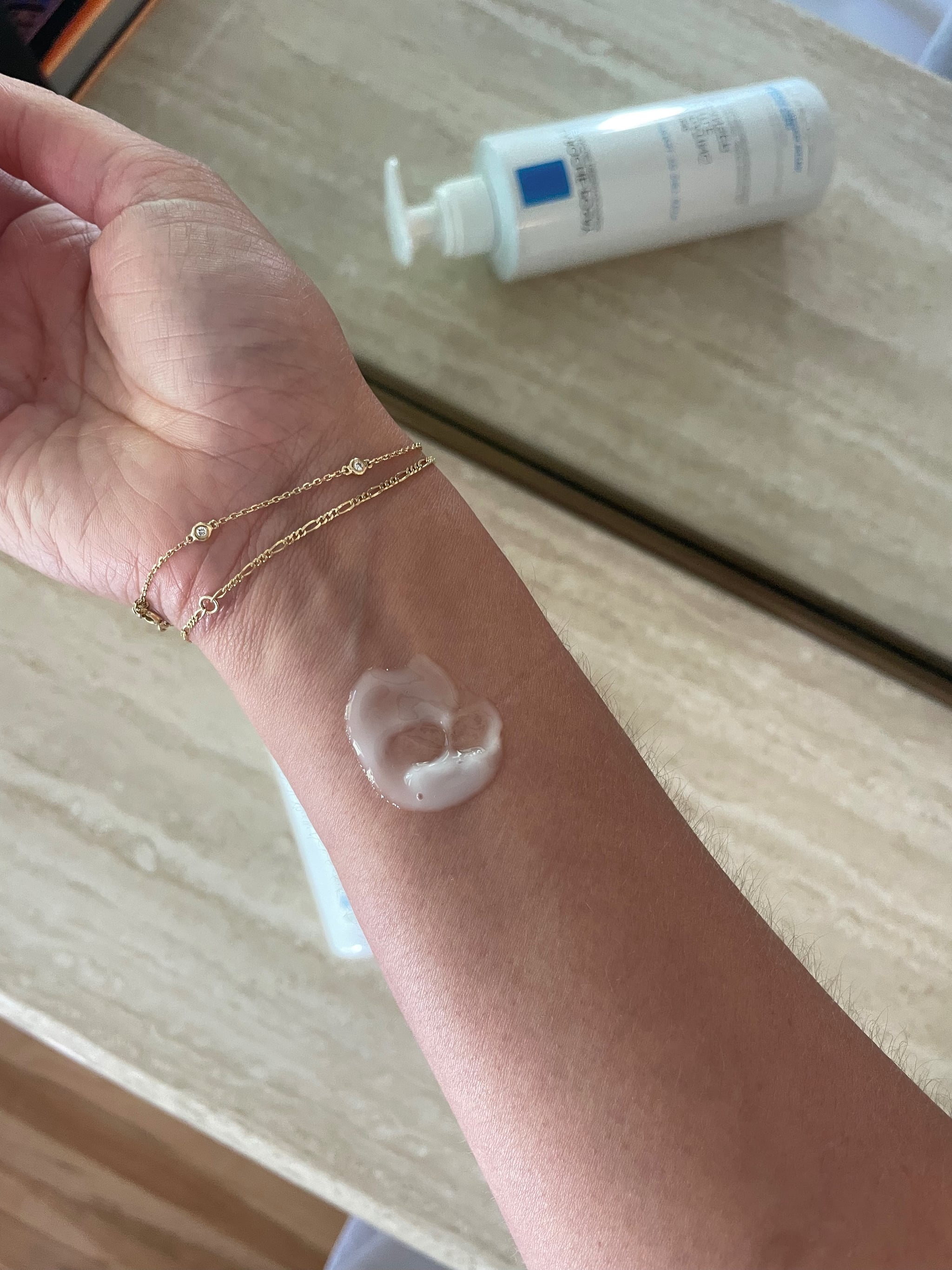 This is a cream face wash formulated for normal to dry, sensitive skin.
It's made with glycerin to hydrate, niacinamide to help restore the skin's barrier, ceramides to retain moisture, and the brands prebiotic thermal water to soothe.
It comes in three sizes: 400ml, 200ml, and 50ml.
What I Like About the La Roche-Posay Toleriane Hydrating Gentle Cleanser
The first time I tried it, I wasn't expecting much; I don't like anything too fancy, because I want all the frills off of my face — not on it. It's unscented, which I love because I've found that some fragrances can cause irritation. The formula is creamy, and after each use, it leaves my skin feeling soft and clean, but not tight and dry. Plus, the bumps on my face faded after a couple of weeks (still no idea which product caused it, unfortunately) and I haven't had any issues since adding this face wash into my routine.
Also, it's great at removing stubborn products like waterproof mascara without needing to scrub my eyes intensely.
How to Use the La Roche-Posay Toleriane Hydrating Gentle Cleanser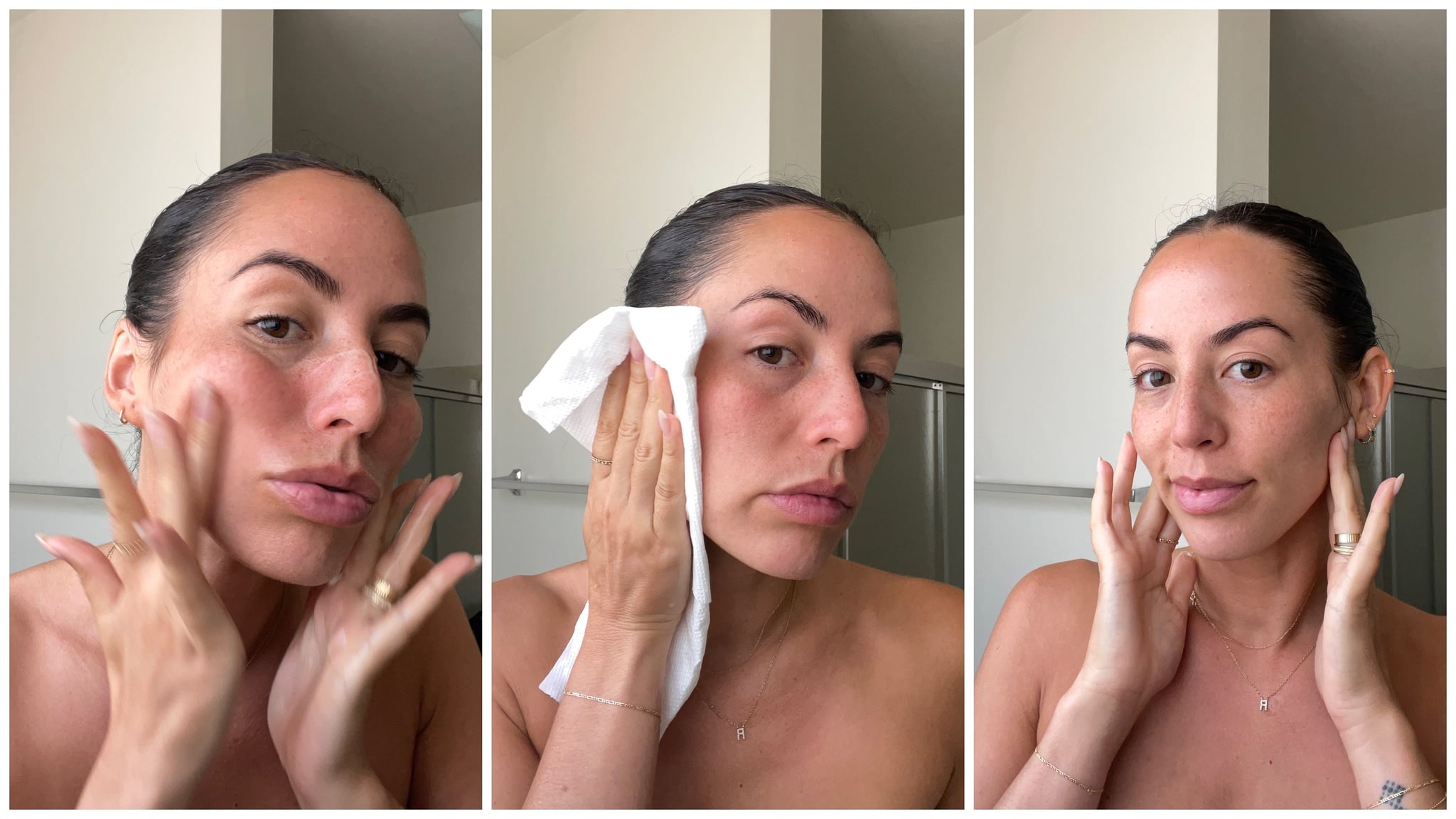 The brand recommends starting off by wetting your face with lukewarm water, and then applying the product directly to your skin in a circular motion. Then, rinse your face with water and pat it to dry.
If I'm wearing a lot of makeup or waterproof mascara, I usually start off by using a cleansing balm first to remove my makeup and make things faster. After rinsing that off, I go in with one pump of this product to make sure my face is fully cleansed.
Still, when I'm travelling, I usually just bring this cleanser and nothing else, and it works well at removing my makeup — even if it's waterproof; I just have to do two rounds, sometimes three.
What to Consider Before Trying the La Roche-Posay Toleriane Hydrating Gentle Cleanser
I don't have a single complaint about this product. It's a pump top — one of the fancier versions that you can open and close, which makes it easy to travel with because there's no risk of it spilling all over my suitcase. However, since it is formulated specifically for normal to dry skin, I'd probably search for a different product if your skin type is oily.
Rating:
Image Source: POPSUGAR Photography / Renee Rodriguez