Shakira wowed the audience at the 2023 MTV Video Music Awards with a dazzling performance of her biggest hits.
The 46-year-old superstar, who was the recipient of the Michael Jackson Video Vanguard Award, delivered an electrifying 10-minute medley of her hits, including "She Wolf," "Objection," "Whenever, Wherever," "Hips Don't Lie," "Te Felicito," "TQG" and "BZRP Music Sessions #53."
Shakira's set incorporated choreography that included hip shaking, belly dancing with knives and crowd-surfing.
SHAKIRA SET TO RECEIVE THE VIDEO VANGUARD AWARD AT 2023 MTV VIDEO MUSIC AWARDS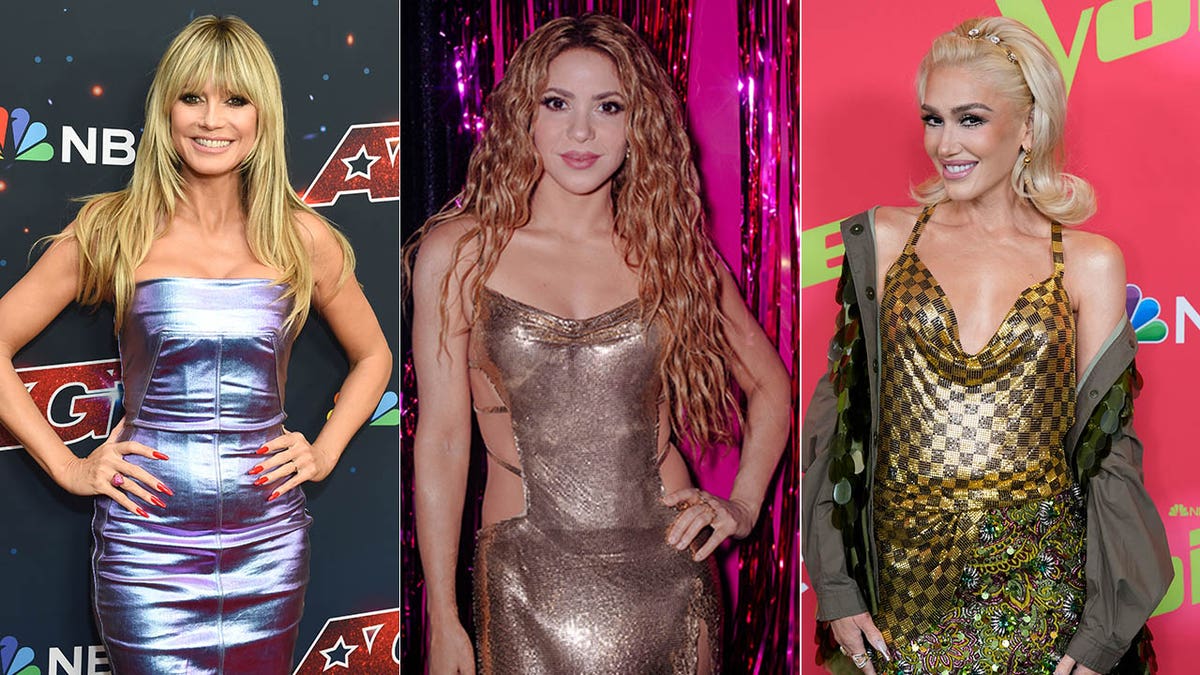 During the show that aired Sept. 12, fans flocked to social media to rave about the singer's performance and "timeless" good looks.
"Shakira doesn't get enough credit for being a timeless beauty! Her performance was also one of the best of the night," one fan wrote on X, formerly Twitter.
"Shakira is a goddess for real. Timeless beauty," another social media user commented.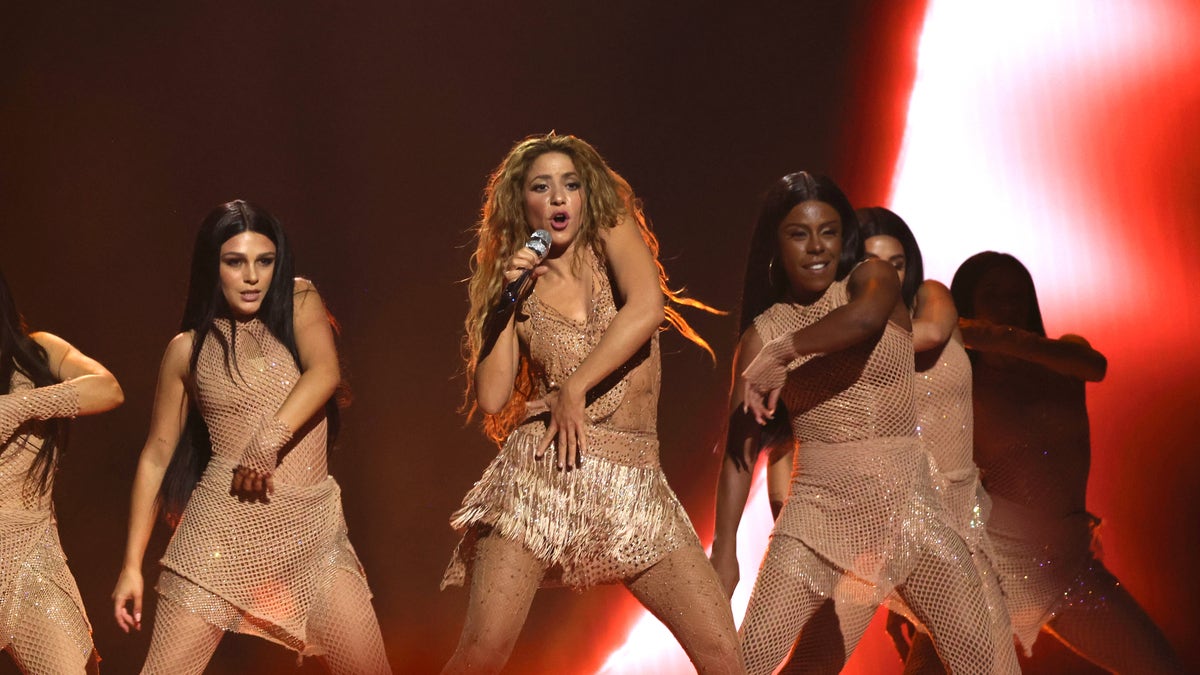 "Shakira looks so youthful my goodness," wrote one fan.
"I need to know all of Shakira's beauty regimens. She looks GOOD!!" exclaimed an X user.
Over the years, the Colombia native has shed some light on how she maintains her youthful appearance. Here's a look at the age-defying secrets of Shakira and other Hollywood stars.
Shakira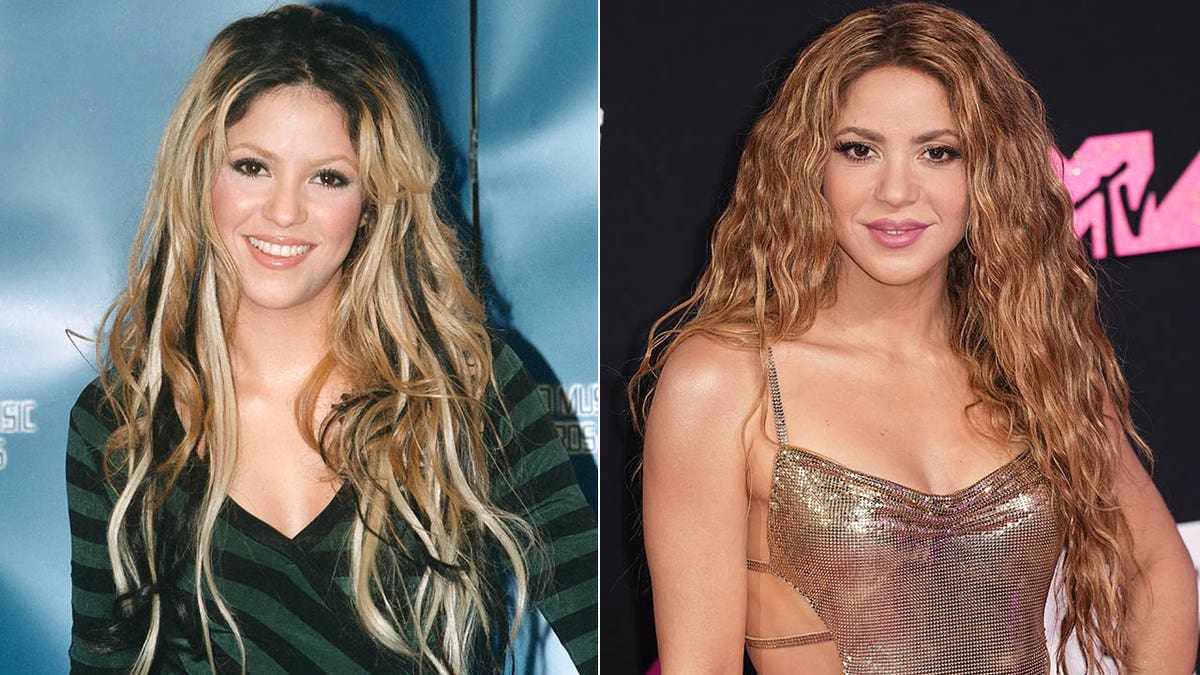 Shakira revealed in a 2014 interview with InStyle magazine that her skin care regimen includes high SPF sunscreen, vitamin C serum and vitamin E capsules.
The three-time Grammy Award winner also told the outlet she does her own makeup and prefers a minimal look. 
"Keep it simple," she said. "I feel like the less makeup I use, the better I look. After so many years in front of the camera, sometimes I think I look better now than 10 years ago when I wore so much. It's important to let your own skin shine through."
Shakira shared that her No. 1 beauty tip is to "wear sunscreen and smile! A good smile shows off confidence, and that's really the best makeup."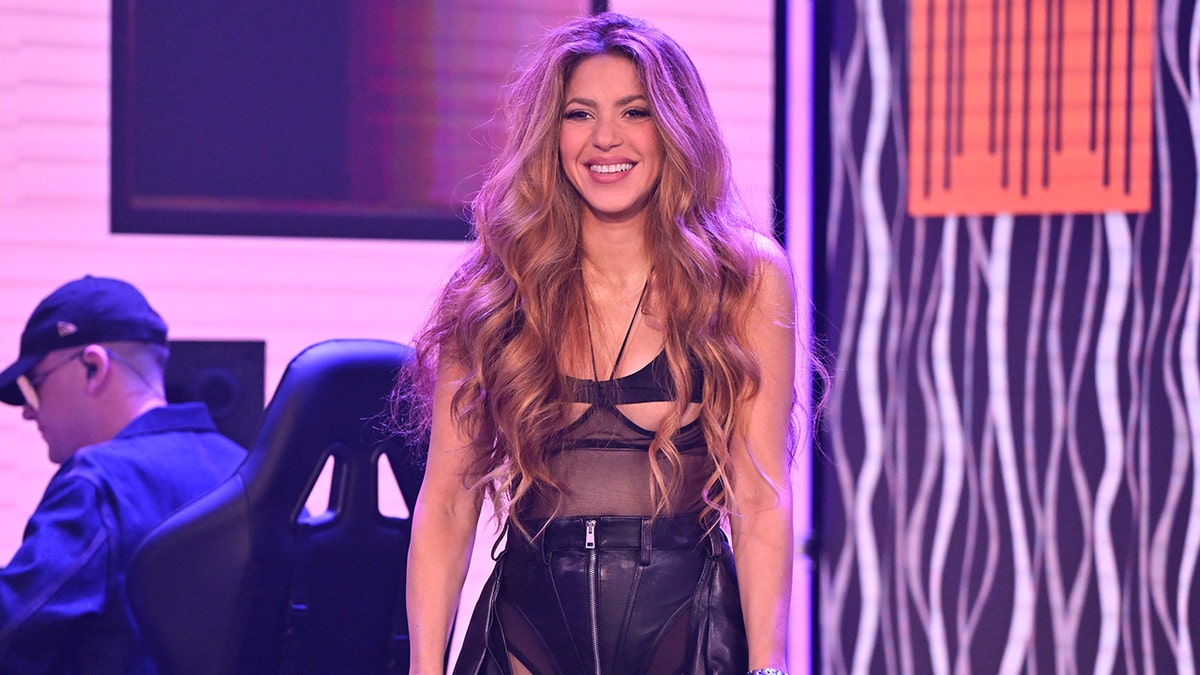 In a 2020 interview with E! News, Shakira's longtime trainer Anna Kaiser detailed the hitmaker's fitness and diet regimen ahead of her 2021 Super Bowl halftime performance with Jennifer Lopez. 
Kaiser told the outlet Shakira usually works out six days a week, and her routine includes dance interval training, HIIT (High Intensity Interval Training) circuits, strength workouts with weights and swimming.
"Every day is different because I want to make sure I'm preparing her not just for the Super Bowl, but for each day as it comes," Kaiser said.
SHAKIRA'S EX GERARD PIQUÉ BREAKS SILENCE ON CHEATING ACCUSATIONS: 'I KEEP DOING WHAT I WANT'
Kaiser explained that Shakira maintains a balanced diet with high-protein meals and fresh fruits and vegetables. 
"She's good about it in general, but she will treat herself," she added. "Balance is really important. Having those moments where you're allowed to cheat every once in a while is also very important." 
Gwen Stefani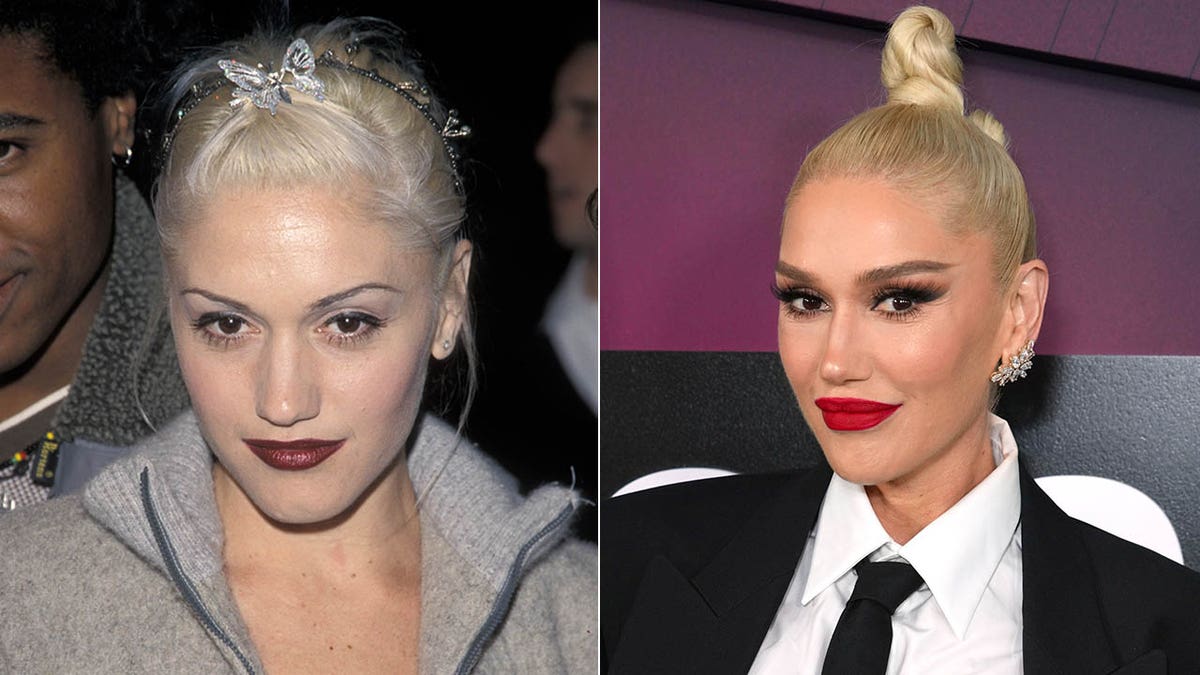 Gwen Stefani celebrates her 54th birthday next month, but the "Don't Speak" songstress doesn't appear to have aged since she burst onto the music scene in the mid-90s. 
In a 2022 interview with Forbes, the three-time Grammy Award winner opened up about the "simple" skin care routine that keeps her looking youthful.
"Skin care is a moving target as you age," she said. "Your skin is always changing and evolving. And there are constantly new and improved products being released to try. I've always kept my skin care pretty simple and minimal though.
"My morning routine usually includes a prayer, brushing my teeth and moisturizing. Occasionally, I'll do a facial massage to decrease any puffiness."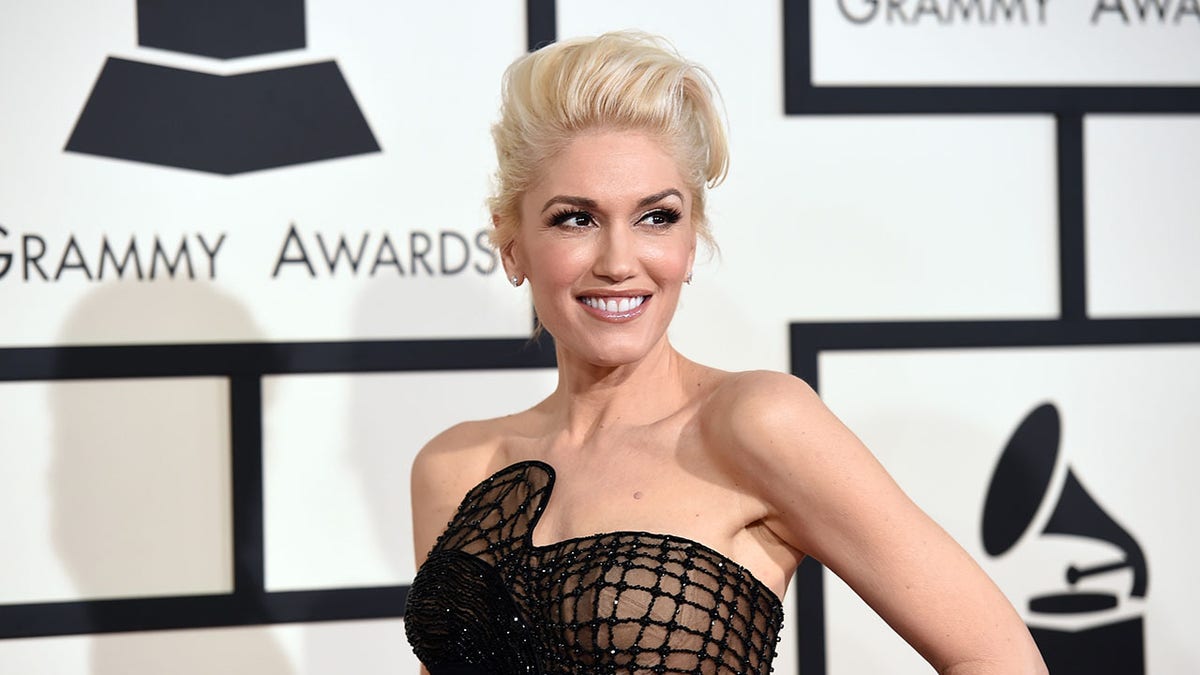 The singer, who debuted her clean beauty line GXVE last year, explained that she makes it a priority to keep her skin hydrated.
"The one skin care rule that I love, especially as I've gotten older, is hydration. I like to keep my skin looking super dewy as opposed to matte, overly dry and powdered," she said. "I love using the GXVE All Time Prime face oil because it really helps give you that smooth, glowing, youthful look."
GAVIN ROSSDALE, GWEN STEFANI DON'T 'REALLY CO-PARENT,' HE SAYS: 'DIFFERENT PEOPLE' WITH SOME 'OPPOSING VIEWS'
"The Voice" judge also reflected on the beauty advice she would give her younger self. "
I would tell my younger self to stay out of the sun and wear sunscreen," she explained. 
"I was a lifeguard when I was younger, and I grew up at the beach in Orange County. We didn't really know that the sun could do the damage it does to our skin. I was lucky though. In my 20s I stopped sunbathing." 
Heidi Klum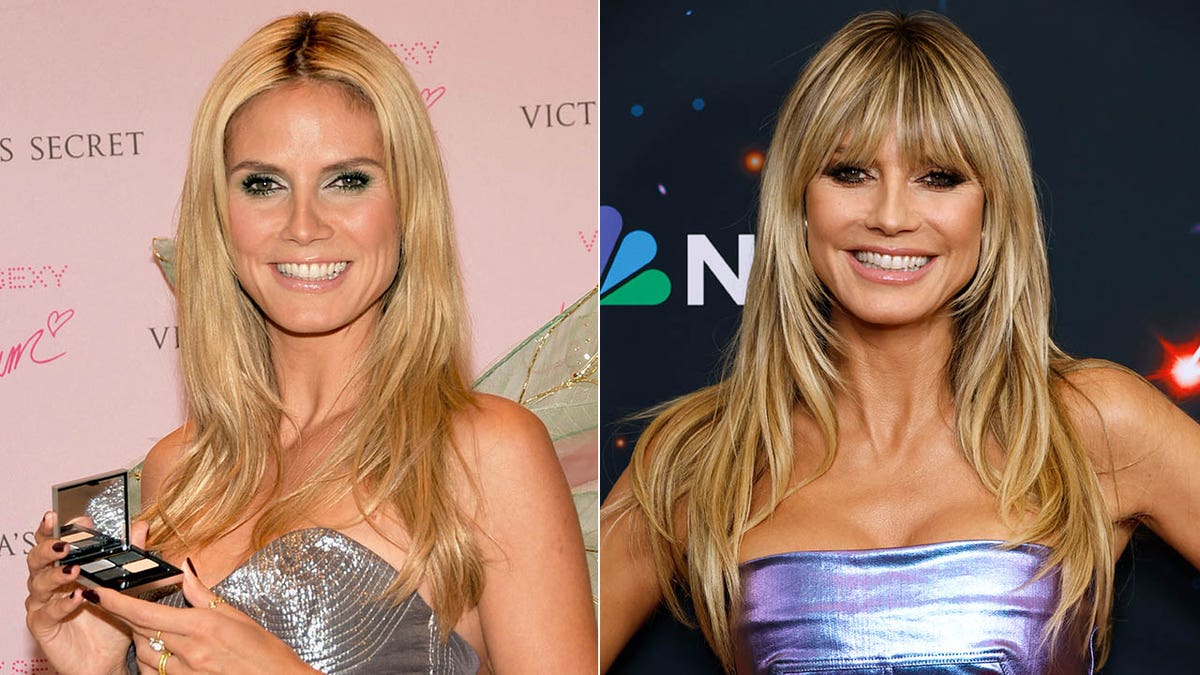 At 50, Heidi Klum appears as radiant and youthful as she was in her early days on the catwalk.
In a recent interview with Fox News Digital, the supermodel attributed her fresh-faced appearance to her good genes from her parents and her positive attitude. 
Klum said "always seeing the glass rather half full than half empty" and not frowning helps with anti-aging because "it shows in your face."
"I think up with the mouth corners is always better," the "Project Runway" alum told Fox News Digital. "I feel like always just try, if you can, to go positive in every day. To me, it's just better, I feel like. And then you don't get those wrinkles going down.
"I guess I have (wrinkles) everywhere around my eyes because I smile too much."
The former Victoria's Secret Angel also shared some of her favorite beauty tips in a 2020 interview with WhoWhatWear, including the surprising product that she uses for face wash.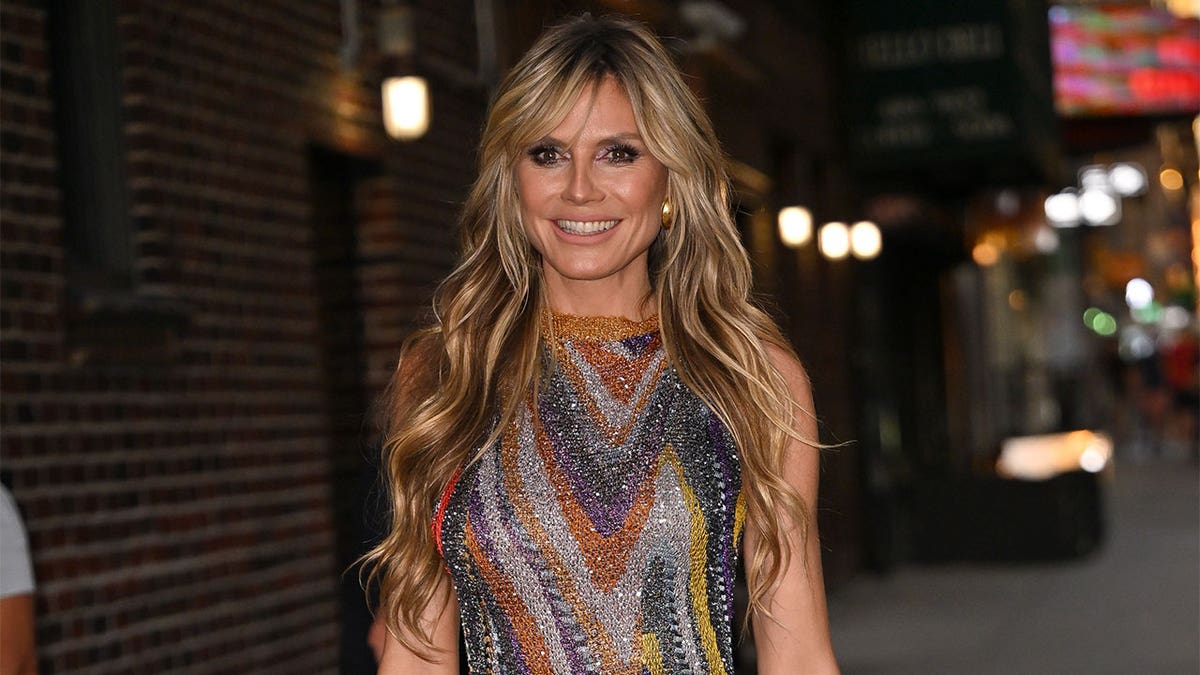 "A long time ago, I went to see an eye doctor because I had a sty, and they told me to wash my face with Johnson & Johnson Baby Shampoo," she explained. 
"Some days I'll get home from work and have multiple layers of fake eyelashes on and lots of makeup, and they told me that baby shampoo will mean I can really get into the eye and clean all of the makeup out. It made sense to me. Now it's all I use. It's not super harsh, unlike all of these products at the moment that strip your skin. Personally, they don't work for me."
WATCH: HEIDI KLUM REVEALS THE SURPRISING WAY SHE STAYS YOUTHFUL AHEAD OF 50TH BIRTHDAY
The "America's Got Talent" judge added "a lot of beauty comes down to common sense."
WHO IS LENI KLUM? DAUGHTER OF SUPERMODEL HEIDI KLUM FOLLOWING IN HER MOM'S FOOTSTEPS
"I get bombarded with products from all over the world, and I love trying all of those different things. But, for me, the basics are most important," Klum told the outlet. "When I eat well and keep hydrated I can see the difference in my face when I look in the mirror.
"You've got to look in the mirror and see if there is something up. That way, you know if you break out it could be because of the garbage you ate. If you look dry and your skin doesn't snap back, you're not hydrated. If you just look at yourself and listen, you know what to do."
Klum said she believes regular exercise and a healthy diet are key to a youthful appearance. 
"For me, beauty is all about food," she said. "There is only so much you can do topically. I learned that a really long time ago. I've been in this industry since 1992, and I've always believed you are what you eat."
Christie Brinkley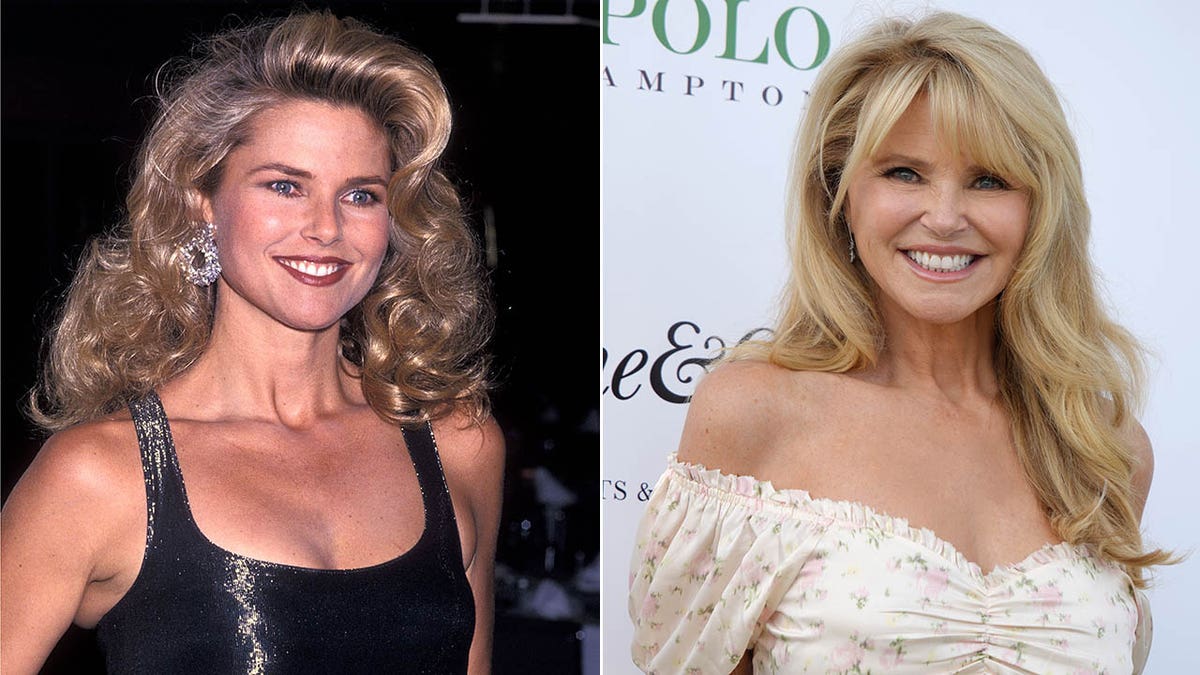 Supermodel Christie Brinkley continues to turn back the clock on aging as approaches 70.
In a March interview with Byrdie, Brinkley shared her longtime secret to maintaining a flawless complexion.
"I start every day by exfoliating my face," she said. "That's something I've done for the past 40 years. I feel like it's really contributed to my skin feeling fresh and smooth.
"Forty years ago, I read an article that said men always look five years younger than women who are their same age. They (attributed) that to them shaving every day, and the daily exfoliating with shaving their skin makes them look younger. I was like, I'm not going to let them get away with that."
In 2019, the three-time Sports Illustrated Swimsuit Issue cover star spoke to Fox News Digital about the key to feeling good in a bikini, no matter the age.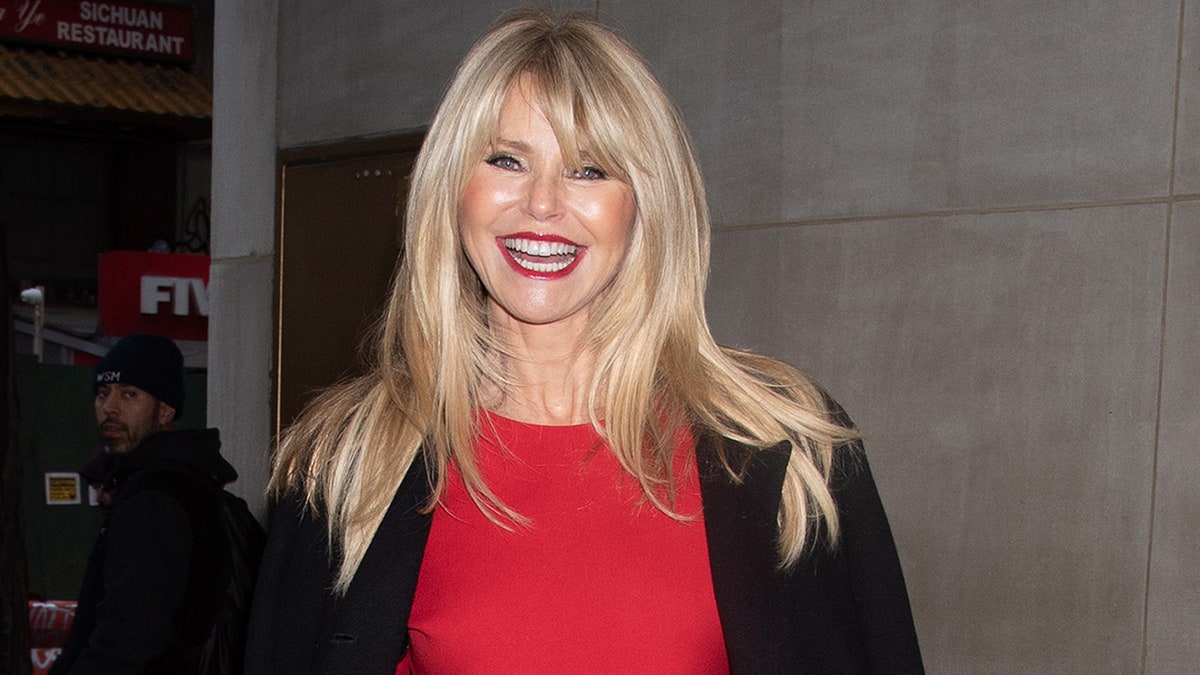 "I think I feel most confident when I know I'm being good to myself," she said at the time. "When I know I've been eating right and exercising. It just makes me feel good. I think that's real value in taking care of yourself. We all know we get more done on a good hair day. We just do! And I think it's the same with taking care of your skin, your diet, your exercising.
"When you feel better, you look better, but you also feel more energized and confident," the model added. "That's really the results that keep me going. I want that good energy. I want to be able to do things when they come up. If friends call and say, 'We want to go skiing this weekend, wanna come?' I want to be able to say yes. And I don't want to be the one sitting next to the fire. I want to be the one in the mountains. That's the benefit of always taking good care of yourself."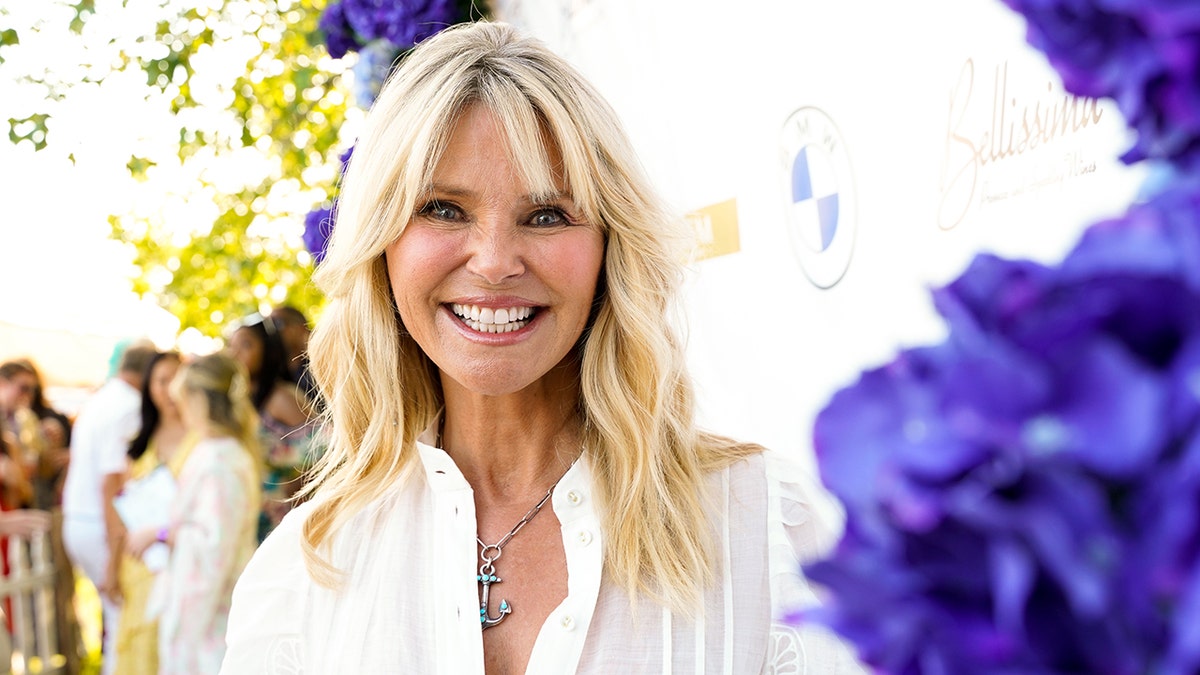 CHRISTIE BRINKLEY, 69, REVEALS WHAT HAS SHOCKED HER ABOUT GETTING OLDER
Brinkley also said she believes it is essential to keep moving and stay active as she ages.
"I've always loved sports and doing things outdoors," she explained. "Whether it's running around the tennis court, standup paddle boarding, skiing, kayaking, cycling, mountain trails — I just love being active and doing things. It's just so important to keep moving every day, especially at my age now.
"My enemy is sitting," she added. "It's a big mistake for people to think they need to sit it out. That's the worst thing you can do. You gotta get yourself to a physical therapist, figure out what's causing those aches and pains, strengthen your muscles and keep going."
Kate Beckinsale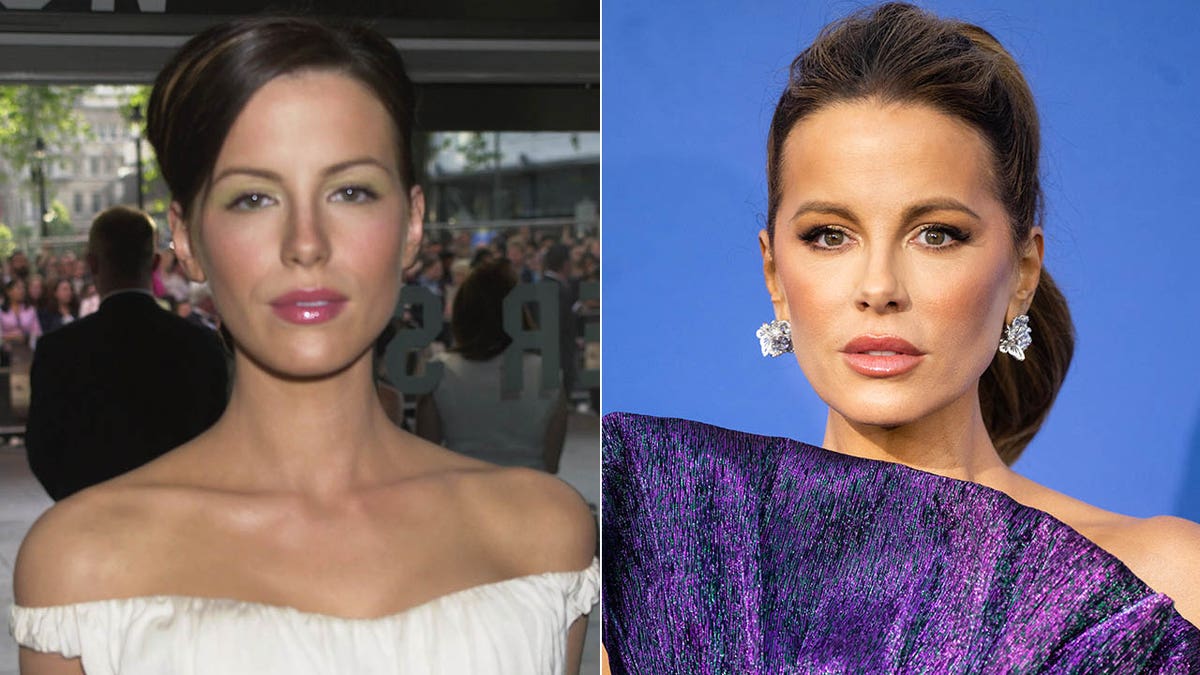 Kate Beckinsale is another star whose fresh-faced appearance only seems to have improved with age.
The 50-year-old actress previously told People magazine she owes much of her youthful appearance to good genes and staying out of the sun.
"I'm really lucky. My mum's got really good skin," she told the outlet in 2021. "I think, obviously, some of it is a genetic thing, although you can mess that up.
LIKE WHAT YOU'RE READING? CLICK HERE FOR MORE ENTERTAINMENT NEWS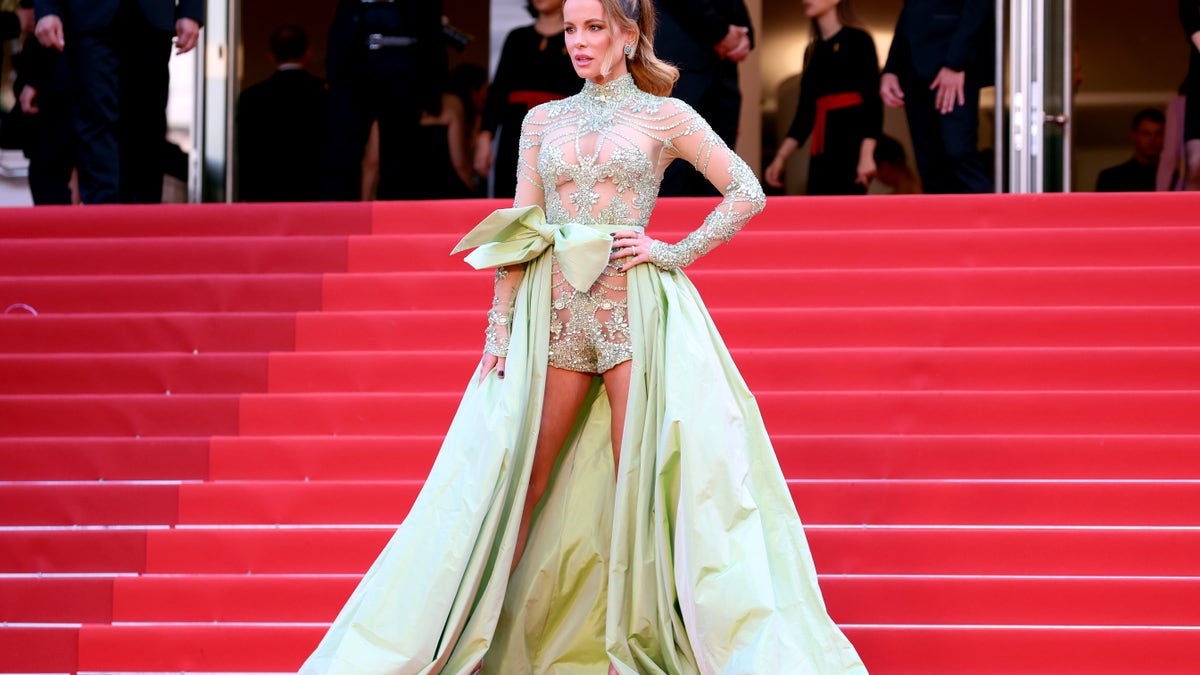 "I didn't see sun for the first several decades of my life and that's probably been a big help."
The U.K. native explained that "a great deal" of her limited sun exposure during her earlier years was due to "geography."
"But the other thing was on the very rare occasions when we would go on a family vacation somewhere hot, I was paranoid that I would get freckles in a mustache formation on my face," Beckinsale said. "So I was wearing Factor 70 [SPF]. I just didn't want a mustache, that's really why I used sunscreen."
The "Underworld" star explained that she had a laid-back approach to beauty and skin care regimens during her earlier years.
CLICK HERE TO SIGN UP FOR OUR ENTERTAINMENT NEWSLETTER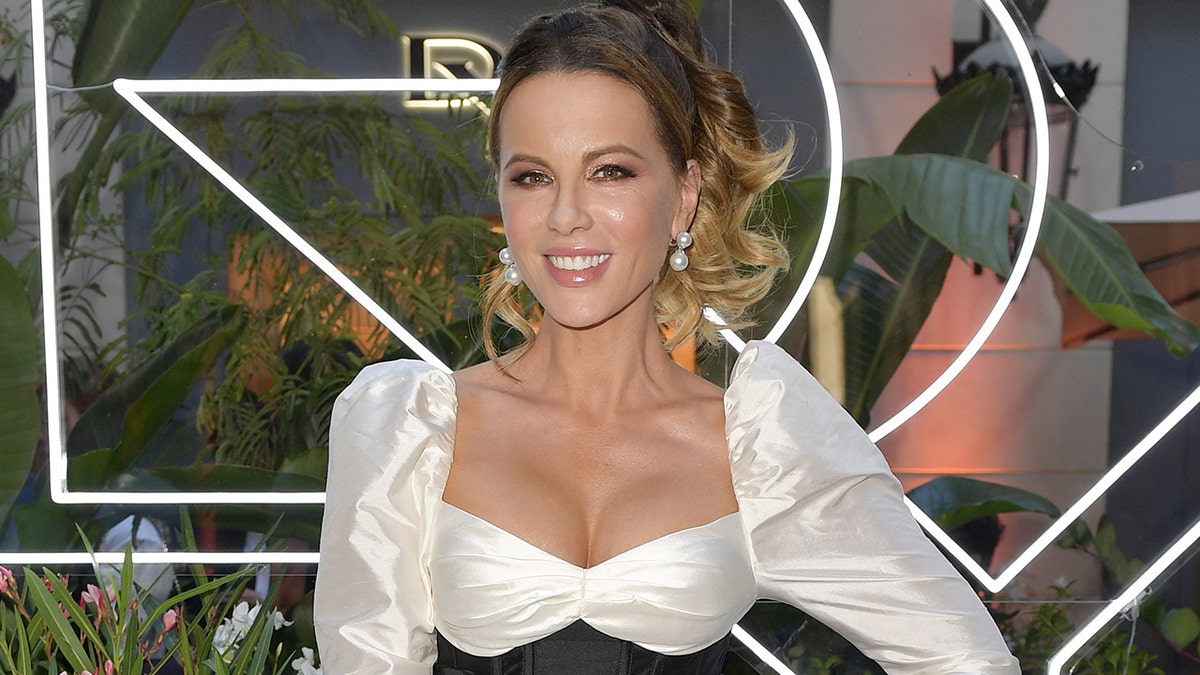 "I didn't really have a skin care routine until I was much older, probably in my late thirties, early forties," she said.
KATE BECKINSALE COSPLAYS AS 'PLAYBOY' BUNNY DAYS AFTER 50TH BIRTHDAY
Beckinsale told the outlet part of her routine now consists of using Cetaphil soap and retinol, which she said she uses for "for smoothing out pores and just keeping everything plumpy."
However, the actress shared that she has never concerned herself much with aging despite being asked about the subject for most of her career.
"I think other people seem to be very obsessed with aging in a way that I am not. I am asked about that a lot," Beckinsale said. "The minute I turned 31, press-wise, they'd say, 'Heading towards 40.' And you just go, 'Pardon?' Nobody said that to me when I was 10, and I was almost 20.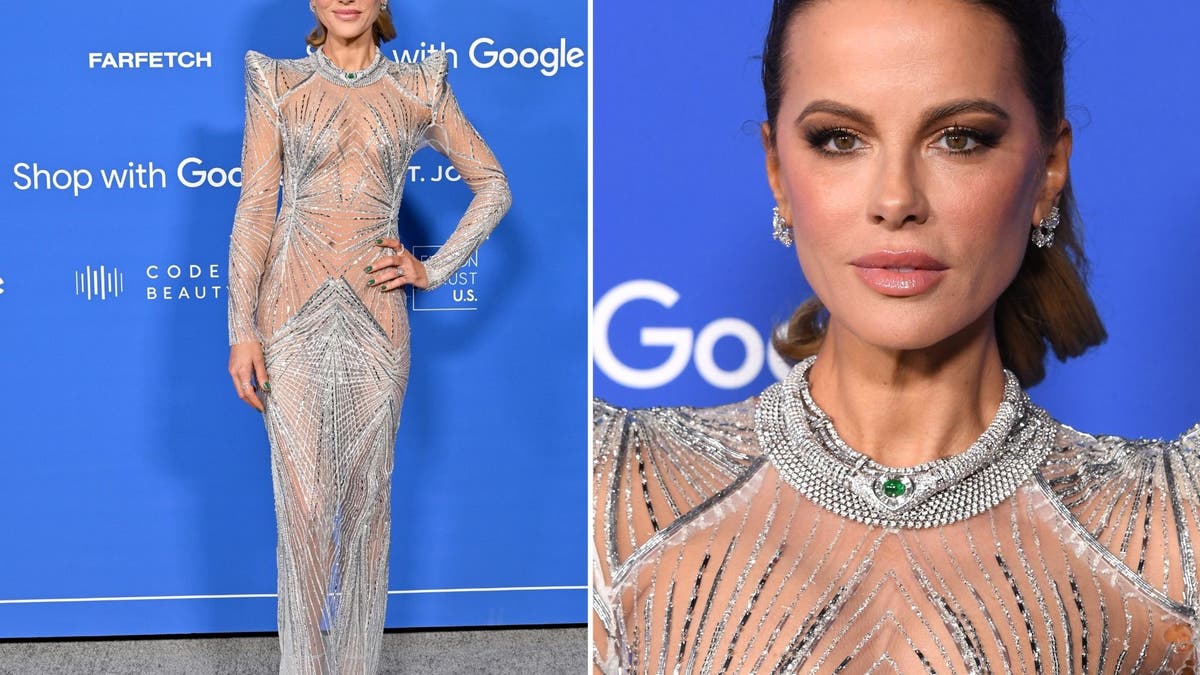 CLICK HERE TO GET THE FOX NEWS APP
"It's a very different thing. So, I think it's possible for people to create 40 as a real terrifying moment. I found 39 much harder precisely because of that, but I'm in a much happier situation in my 40s than I was in my 30s.
"But I don't actually think about it that much," Beckinsale added. "I think about it because people ask me about it, but I don't think I would [otherwise]. Things haven't started to fall off yet, and I haven't had crazy hormone changes. [Those are coming] down the road, and I'm sure that will make me think about it much more. But, at the moment, nothing feels wildly different than it has for a while."