Jumping in the shower used to be a simple two minute act. A means to end in order to clean oneself.
However, thanks to TikTok, showering has now become a trend in itself. The hashtag #Showertok has amassed over 6bn views with users going viral for posting detailed videos of their routines.
One particular aspect emerging as a standalone trend is the "Everything Shower'. Typically lasting two to four hours, an Everything Shower involves a weekly head to toe routine featuring hair masks, exfoliating scrubs, shaving oils and moisturising balms.
"There is nothing TikTok loves more than romanticising the mundane aspects of our lives," says beauty journalist Laura Capon. "We've seen it with cleaning, where general chores like hoovering and putting your clothes away have become 'Reset Routines'. It was inevitable our hygiene routines would also get idealised."
The hashtag has so far accrued over 300m views, with some users claiming it is a way of prioritising self care and reducing stress. For others it's a way of increasing productivity with many Gen Zers rising rather than falling into bed at 5am.
In one video viewed over 9m times, the influencer Kouvr Annon explains the phenomenon to her boyfriend who is puzzled about her long showers.
"I took my Everything Shower," Annon says. "I wash my hair, shave my legs, shave my armpits, deep condition, exfoliate, do my skincare. I do everything in the shower."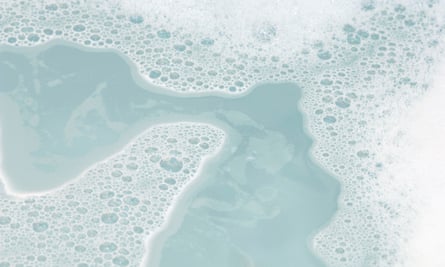 During the pandemic, a strong focus on hygiene emerged with government announcements stressing the importance of handwashing and internet threads debating whether disinfecting our groceries was smart rather than obsessive.
With commuting and social gatherings banned, many of us also had lots of extra free time. Stylised images of bathtubs including bath racks featuring designer bath oils began to trend on social media leading totrend forecasting agency WGSN coining the term "bathscaping" in July 2021. It "pays homage to bathing culture, with hyper-stylised self-care products and accessories transforming the bathroom into a space of wonder, relaxation and escapism," a statement explained.
However, for the majority of people especially Gen Z and millennials who typically live in rented house shares, a bath remains aspirational. For them, a deep tub is more likely to be found in a hotel rather than the average home. As a result, Showertok has taken off among the cohort with advocates adamant a spa like experience can be created at home.
"The shower used to be a perfunctory act," says Cassie Steer, a beauty writer and brand consultant. "Now it's become about self care. It's a trend that is driven by Gen Z but their behaviour infiltrates how everyone thinks about everything, especially brands."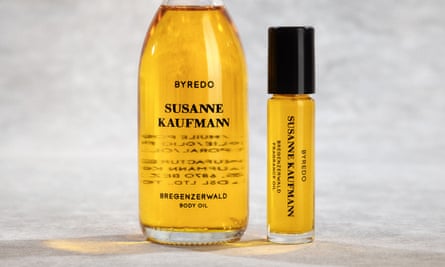 Instead of scented candles, users suggest hanging fresh eucalyptus above the shower head. In place of bath bombs there are vaporised shower tablets that release essential oils when placed on the shower floor. Meanwhile, Pinterest reports a surge in searches for "Doorless shower ideas".
Last month, the beauty retailer SpaceNK released an Everything Shower explainer, suggesting a step-by-step routine and recommending products such as Tatcha's Hinoki body wash and Briogeo's scalp mask.
Steer highlights that it's a trend that also feeds into the "skinification" of cosmetics. "A body moisturiser is no longer just a body moisturiser. They now contain ingredients such as niacinamide or salicylic acid which are typically found in face care products."
Capon mentions the perfume brand Byredo which this week launched a body care collaboration with Susanne Kaufmann – an Austrian holistic beauty brand, and Glossier which has even managed to make the humble bar of soap feel cool with the announcement of their Milky Jelly Bar.
Capon's own go-to is the US brand Nécessaire, co-founded by Get The Gloss alum Nick Axelrod. "Its chic body wash packaging makes you want to splurge on your shower products because it gives you that taste of luxury even if your rented bathroom like mine still has hand rails from the previous elderly occupant."
To read the complete version of this newsletter – complete with this week's trending topics in The Measure and your wardrobe dilemmas solved – subscribe to receive Fashion Statement in your inbox every Thursday.