Ready to change things up this fall and incorporate a few new makeup tips to stay on trend? From '90s-inspired lips to skin that retains some of its summer glow to the most interesting graphic eye looks, there's no shortage of cool fall makeup styles that will get you excited to shop a bit or use what you already have in your cosmetics case in new and interesting ways. Here are five anti-aging makeup trends that you'll see everywhere next season.
The 125 Best New Beauty Launches Of 2023
Splash News
Latte Makeup
Seen here on Hailey Bieber, latte makeup is a gorgeous trend that is so simple to achieve: the goal is to keep all of your makeup colors — eyeshadows, blush, and even lipstick — in the brown and beige family so that your features complement one another and no one feature stands out too much. Think of the rich, warm colors in a latte and then go with it, using various textures of nudes and brown on your lids, cheeks, lips, and nails. Mixing mattes and shimmers really helps create depth and don't be afraid to experiment with darker shades of espresso when moody fall days and nights come around. 
SheFinds Photography
A Fall Glow
What if you extended your summer glow just a little longer? That's the idea behind the Fall Glow trend — keep that self-tanner on hand and add a few drops into your morning or evening moisturizer to give your skin a bit of contour without makeup (it may even cut down on your morning makeup routine). 
Don't forget to blend self-tanner really well into skin and extend outward toward your ears and down to your neck, as well.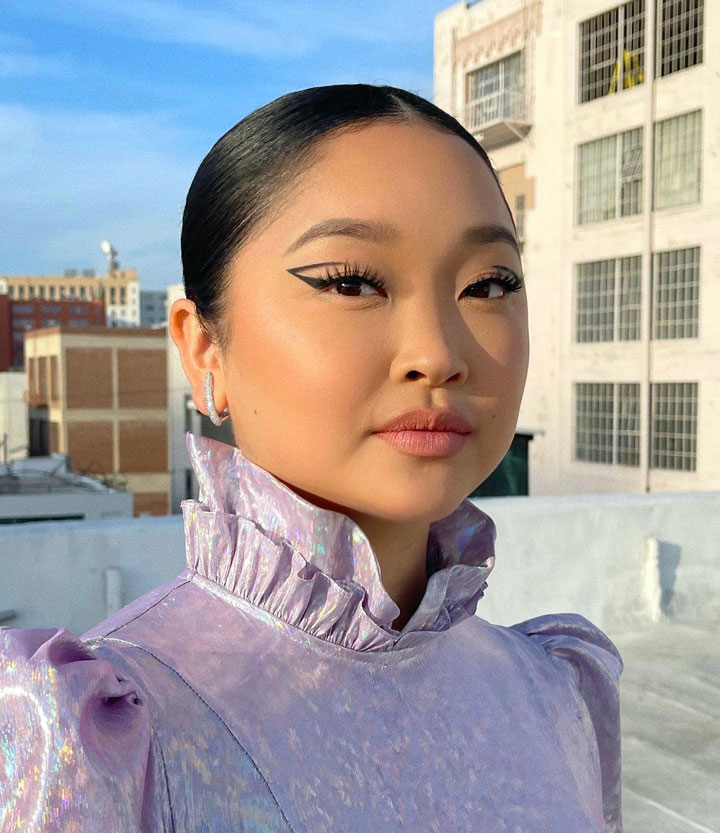 instagram/melissa.hernandez
Graphic Eyes
Winged eyeliner is great and all, but have you ever considered stepping things up even more with holographic nails or graphic eyeliner that adds high drama to nighttime looks (or daytime if you're feeling brave). Or you can even use eyeliner to draw the shape of a wing (but not fill it in) to give off a hip, abstract makeup look.
Shutterstock
Brown Lipstick
Pulled straight from a '90s vanity. brown lipstick feels so right this fall. Line your lips first with a nude liner (let's leave darker liner and lighter lipstick back in the decade where it belongs). Then fill in your lips with a brown or dark nude matte lipstick or gloss.
Splash News
Goth 
Consider Zendaya your guide on the tour through all things goth eye makeup. The celeb routinely rocks smudgy eyeliner and you can, too. Grab a brown, black, or even a navy-blue eyeliner pen and apply to your top and bottom lash lines, making sure you smudge it a bit with a Q-Tip or brush. From there, it's up to you whether you want to up the goth ante with deep-red or plum lipstick or keep the focus on your lips and add just a pop of nude lipstick or gloss to lips.