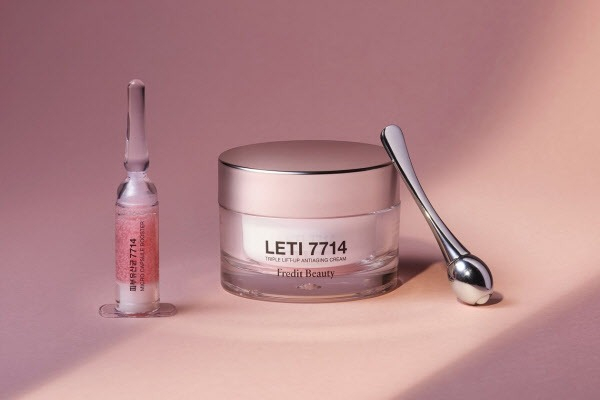 South Korea's hy, formerly Korea Yakult, has launched cosmetics made with fermented products using its self-developed lactic acid bacteria, expanding its use of probiotics from merely improvement of intestinal health.
The cream-type cosmetic Leti 7714 Triple Lift-up Up Anti-aging Cream was released on Wednesday as the company's second cosmetics product using skin lactobacillus 7714, a fermented product of cultured lactic acid bacteria.
After 10 years of research and development, hy in May introduced its first cosmetic product NK 7714 Hyper-boosting Ampoule using the same fermented product. The latter sold over 30,000 units within three months of its launch to rapidly hit its annual sales goal.
"Leti 7714's anti-aging effect was confirmed through 18 types of human application tests," said Seo Il-won, head of the company's platform sourcing team.
With a library of over 5,000 strains and five types of probiotics, hy has expanded its uses of probiotics from regular and health functional foods to a wider range of items.
Write to Kyeong-je Han at hankyung@hankyung.com