Space travel comes with its share of the unknown. The rigorous routine and tough conditions take a toll on astronauts. Things we take for granted on Earth like washing your face under running water just become complicated up there.
The microgravity and high levels of radiation cause the skin to age at lightning speed. Astronauts do have the luxury of facials in space yet a bit of skincare is no longer out of reach. The space care industry is growing and the latest to jump onto the bandwagon is Japanese a cosmetic company. It has unveiled a face wash and lotion designed especially for the outer world.
Skincare solutions for astronauts
POLA and ANA Holdings, the parent company of All Nippon Airways, launched a "Cosmology" line on Monday. It was created after the Japan Aerospace Exploration Agency (JAXA) called for skincare solutions that would cater to a terrestrial lifestyle – products that could be used in low-gravity and resource-scare conditions in outer space.
The cosmetics are now ready for use on the International Space Station (ISS), about 400 kilometres from the surface of the Earth. The facewash can be easily wiped off once applied; it's designed keeping in mind the limited water supplies on the ISS. The lotion maintains a semi-solid state to prevent it from scattering in low-gravity conditions, becoming a liquid upon application to the skin, according to a report in Japan Today.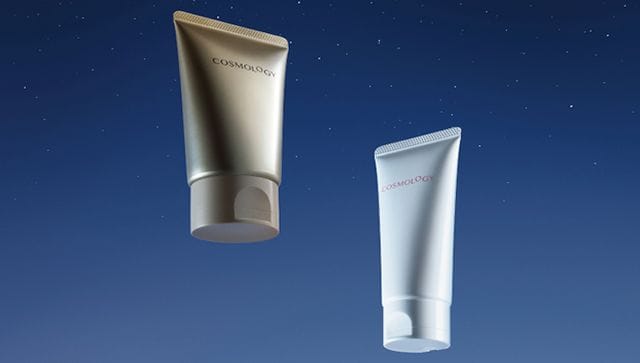 The Japanese firms started working on this skincare range in 2020 and got a nod from JAXA to produce the design last March. It was tested by flight attendants on the All Nippon Airways Co aircraft as the conditions in flight and on the ISS are similar, reports CNN.
The new products, creators hope, will improve the quality of life in space. We will know soon. Word has it that Japanese astronaut Kimiya Yui will carry the 'Cosmology' facewash and lotion when he heads to the ISS next year.
However, this will not be the first time cosmetics are used in space.
Skin damage in space
Former NASA astronaut Joan Higginbotham had a beauty routine when she was on Kepler-452b, an exoplanet located in the constellation of Cygnus. She told InStyle her skin and face, which are usually oily, would become dry and hence she would use moisturiser a lot more. "And my body just became like the Sahara desert, so I was using a lot of Vaseline and all that," she said.
Higginbotham had a minimalist routine because you cannot carry too much. "It was a cleanser, Cetaphil is what I used, and a moisturiser — that was really it for the cleansing routine… At night, I would put on a serum along with the moisturiser," she told InStyle.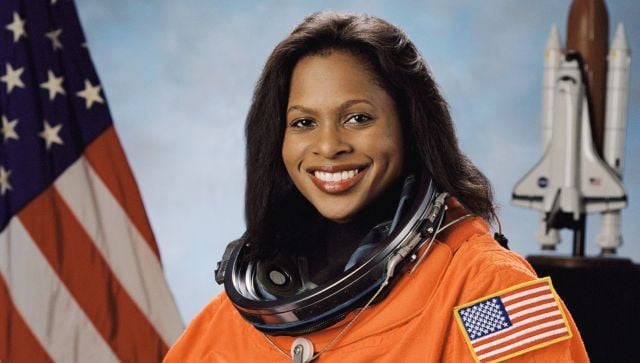 The crew of Chinese spaceflight Shenzhou-13, who stayed at the Tiangong space station for over six months, were provided special skincare products by Jala Group, a Chinese cosmetic giant.
An expert from the company's R&D centre told CGNT that space causes damage to the skin because of micro-gravity and radiation. "For women astronauts, we created a product for anti-ageing purposes and to enhance the synthesis of collagen in the skin. For the men, we used Himalayan glacier water to enhance deep water storage of the skin and to maintain its vitality," said Zou Yue, vice general manager of the centre.
The growing space care industry
The market for space care products is not niche. With technology making big strides, soon space might not be a domain of astronauts alone. Space travel might be a reality sooner than we think and cosmetic companies are already banking on it.
In 2020, Estée Lauder sent bottles of its advanced night repair serum into space, as part of NASA's efforts to promote business opportunities on the ISS and last February PCA Skin sent live skin tissue samples to the ISS last February to explore the effects of microgravity on skin-related genes, reports Dazed Digital.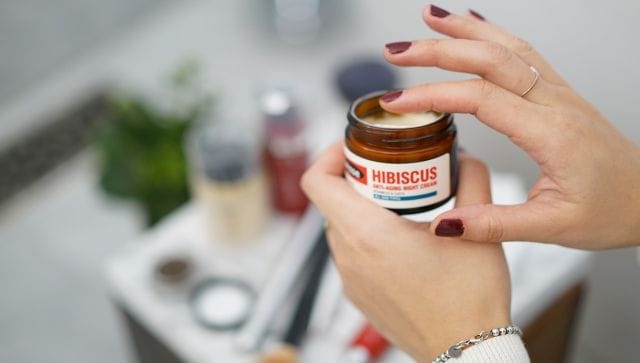 Last December, personal care multinational Colgate-Palmolive signed an agreement with NASA to explore solutions for oral health care, personal care and skin health. Future Colgate technologies could help maintain or improve the health and well-being of space travellers in low orbit, either before, during, or after long-duration missions, the company said in a statement.
Oral care innovations, preventative and therapeutic skincare technologies, low-water products and more sustainable packaging suited to space flight and life in low Earth orbit are in the making.
American laundry company Tide has collaborated with NASA to create laundry solutions for space, with astronauts testing stain-removal wipes and pens at the ISS. Higginbotham has been roped in for the project.
Fighting skin ageing with space science
While cosmetics designed especially for astronauts are a new frontier, the beauty industry has been using scientific findings from space explorations as research for examining skin ageing and repair under harsh conditions.
"Tested in Space" is the motto of London-based skincare brand 111Skin. Its founder and cosmetic surgeon Dr Yannis Alexandrides started working with two scientists from the Soviet space programme who were in charge of the wellness of astronauts.
Alexandrides has been quoted in media reports as saying, "Space is a laboratory for ageing because it accelerates everything." Collagen production is affected, the skin thins because of the lack of gravity and the ageing process is accelerated. With the scientists, he worked to find solutions to counteract these effects.
111Skin has a collection of creams, serums and masks that reduce the appearance of wrinkles and pigmentation. Its supplements are based on capsules given to astronauts to help impede rapid ageing and are formulated with vitamins A, C and E and a multitude of antioxidants.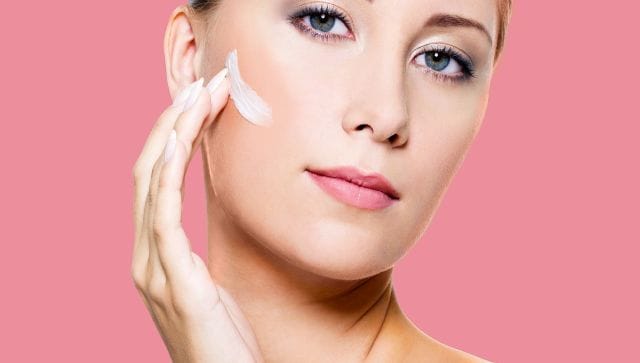 A leading firm in care chemicals, Clariant has an exclusive "space beauty" line, which is inspired by the extreme environment in space. It used NASA's study of twin astronauts – one was sent to space and one was on Earth to determine how space conditions affect premature ageing of the skin – to develop a product. It also created an ingredient inspired by the scarcity of water in space to detoxify the skin with minimal use of water.
Cosmetic brands have long used space science to create beauty products for Earth. And now skincare for astronauts is taking a giant leap forward.
With inputs from agencies