It was a stark choice – should we fork out for our usual Sunday roast dinner or face the facts and accept we could only afford a cheap chicken pie?
We stood in a supermarket trying to make up our minds.
It was time to cut our cloth to suit our means. That was how it was going to be from now on, as mortgage rates soared out of control.
With an infant child and my wife not working, things were tighter than ever. Suddenly we had to count every penny; child allowance benefit became a significant part of our income and now we couldn't afford to lose it.
We were only in our 20s, just kids in adult bodies, really. But never for a moment did I think the government should rush to our aid and pay our mortgage out of public taxes. We had made our bed and had to lie in it.
Taking on a loan in any form, and especially a whopping big one for a house, carries risks for which we need to be prepared, in case it suddenly becomes very expensive overnight.
"Interest rates can go up as well as down" always appears in the small print of any financial deal. It's as true now as it was then, and must be understood clearly.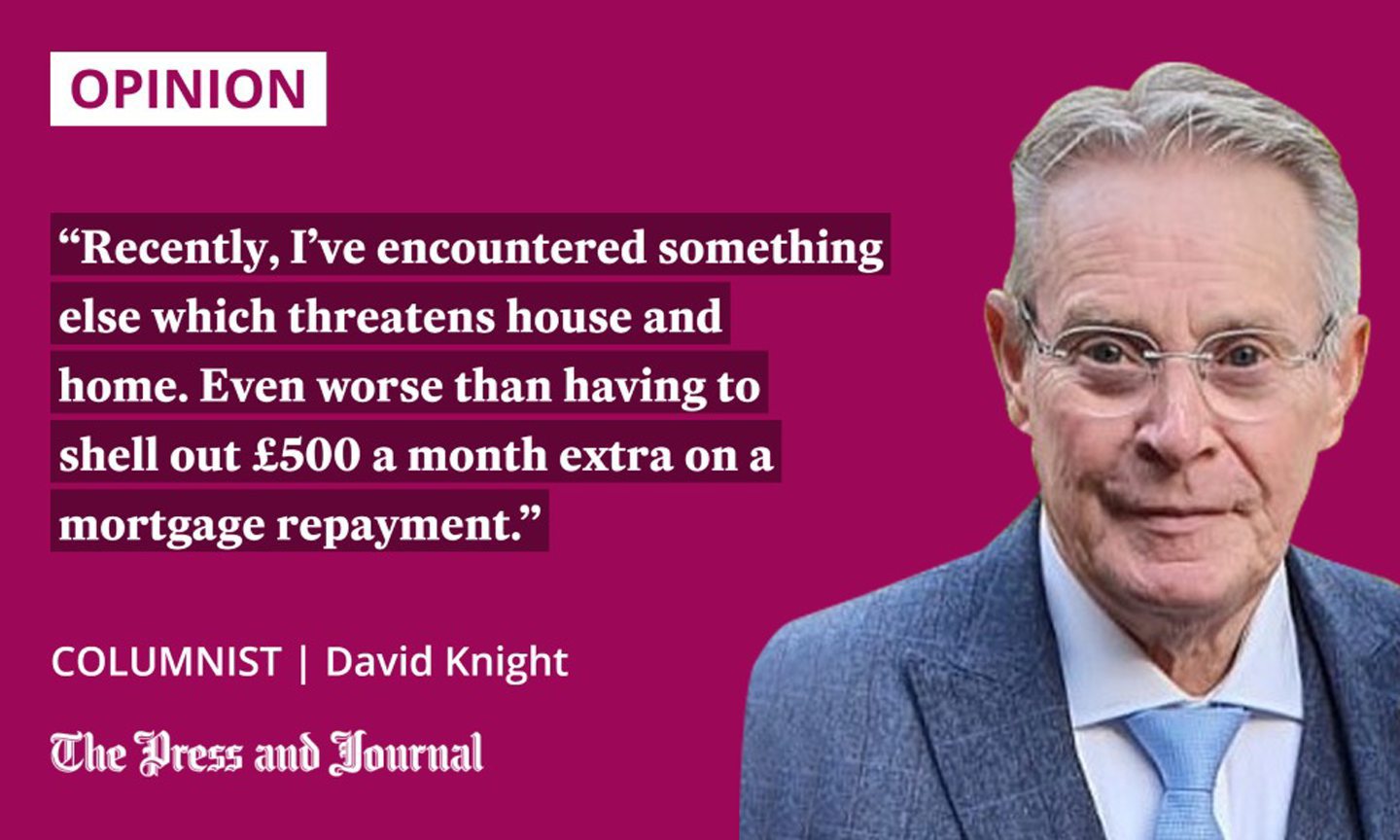 By "then" I mean 40 years ago, when interest rates were a frightening rollercoaster. For almost two decades, interest on mortgages at around a staggering 15% was commonplace.
I can't remember how long chicken pies were a staple on our Sunday lunch menu as our fat, bloated mortgage threatened to eat us alive. But we kept telling ourselves things would be better, in time.
Our painful payments would ease into later contentment as we finally owned our home outright, and could pass on the financial benefit as a legacy to our children. That was the theory.
High interest rates caught many people off guard
In recent years, low interest rates have been part of our lives for so long, some younger borrowers can't remember it any other way.
It breeds a false sense of security over household budgets, where planning for some unforeseen calamity simply slips to the back of the mind. Inflation came back like an old enemy.
It's like the cosy notion that we didn't need defence budgets because surely there could never be another old-fashioned war in Europe, threatening Armageddon.
Some expect the nanny state to get them out of a hole every time something goes wrong these days. Conditioned to await it after Covid furlough payments, energy bill support, cost-of-living payments, making exams easier for kids to pass and caving in to public sector pay demands. Now it's mortgage hikes.
But, recently, I've encountered something else which threatens house and home. Even worse than having to shell out £500 a month extra on a mortgage repayment.
In that scenario, a family would feel their disposable income drop by £24,000 over four years. An eye-watering sum; however, how would they feel if they lost almost £240,000 over the same period? Virtually the entire value of their home, in effect.
This is a nightmare facing many old people, including my mother-in-law, forced to sell their properties to pay enormous care home costs.
Care home bills of £5,000 a month are not unusual, which will clean out my widowed mother-in-law's equity in four years.
I know someone whose mother moved from another part of Scotland and is paying £6,000 a month in a care home in the Aberdeen area.
People in care homes can't bounce back
My mother-in-law skimped and saved over the years to ride out punishing fluctuations in interest rates. Finally, she stumbled over the finishing line and reached the promised land of owning her own home and perhaps passing something onto her kids. Or so she thought.
Some clever people anticipate the threat and transfer ownership years in advance. But others who are fiercely independent leave it too late.
Surely it's unjust to take everything off them?
For those who can't sell their homes straight away, something worse awaits. They have to take out what is, in effect, a new mortgage with their local council to cover the costs until the sold sign goes up. With interest and other costs, naturally.
Of course, I can hear people argue that I am defeating my own argument by attacking the inequity of care home costs while telling mortgage payers to stop bleating and stand on their own feet. But surely it's unjust to take everything off them?
I heard a television interviewer lecturing Rishi Sunak the other day about younger borrowers suffering while older people were well off. I'm surprised she didn't ask for state pensions to be axed and given to people with mortgages instead.
Mortgage-payers can bounce back, people in care homes are rendered penniless. I know who I feel more sorry for.
---
David Knight is the long-serving former deputy editor of The Press and Journal