Dr. Nicole Teal, a maternal fetal medicine specialist, had just finished her training in North Carolina, when she was offered a good position in the state that would have allowed her to stay closer to family.
But there was one problem: North Carolina's 12-week abortion ban set to go into effect on July 1.
She has chosen to move to California.
"Being able to provide abortion care after 20 weeks is really fundamental to my practice and comes up for me on a weekly basis," Teal told ABC News.
Teal said that she often diagnoses fetal anomalies sometime between 18 and 20 weeks of pregnancy because many anomalies cannot be seen earlier in pregnancy. Providing abortion care could come even later.
Patients often do not develop high-risk conditions until after 21 weeks of pregnancy, Teal said, so the state's current 20-week ban is already changing how she's allowed to practice medicine.
"It's really put me in a position of moral distress on more than one occasion," Teal said.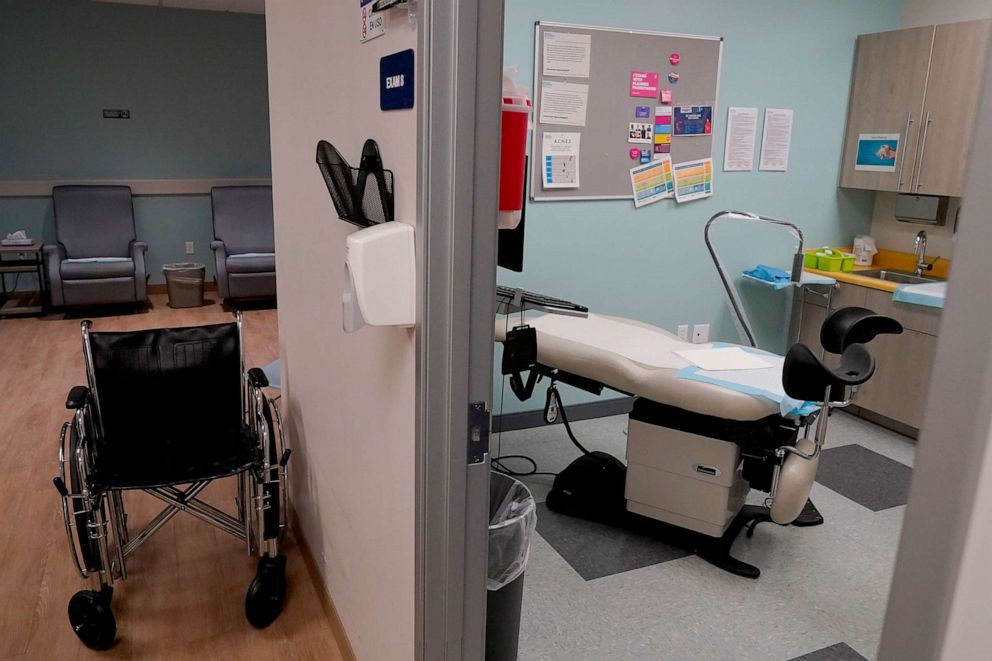 In interviews with ABC News, physicians in Texas, North Carolina, Ohio and Florida said they decided to leave their states due, at least largely, to the impact abortion bans have had on their ability to practice medicine and provide the best care possible for patients.
In the year since the U.S. Supreme Court overturned Roe v. Wade, ending federal protections for abortion rights, at least 15 states have banned or severely restricted abortion.
Even with limited exceptions to abortion in states with bans in place — such as to save the life of the mother — doctors told ABC News it is difficult to determine what patients qualify for care.
Dr. Alireza Shamshirsaz had lived in Houston for close to a decade when he decided to move.
Shamshirsaz is a maternal fetal medicine physician who specializes in fetal surgeries, operating on pregnancies to fix anomalies while babies are in the womb. He worked at one of the best facilities in the country providing surgeries and intervention not available elsewhere, with patients coming from all over the South for care.
He considered many factors, but his decision to move his family from Texas to Boston ultimately hinged on one thing: Texas' abortion bans.
Ultimately, the limitations bans would impose on his job pushed him to leave the state. Shamshirsaz said physicians in Texas have become collateral damage, with many worrying that they will be targeted. He also said the bans will disproportionately impact women in the South.
"Rich people can do it," Shamshirsaz said of those able to travel elsewhere for abortions. "Who do we hit? We will hit the low social economy people."
Shamshirsaz said it is a traumatizing experience to force patients who discover their pregnancies are nonviable or have fatal anomalies to have to continue carrying a pregnancy to term.
"By default, 10% to 20% of patients get postpartum depression," Shamshirsaz said. "How do you think these people will cope after that type of pressure for months?"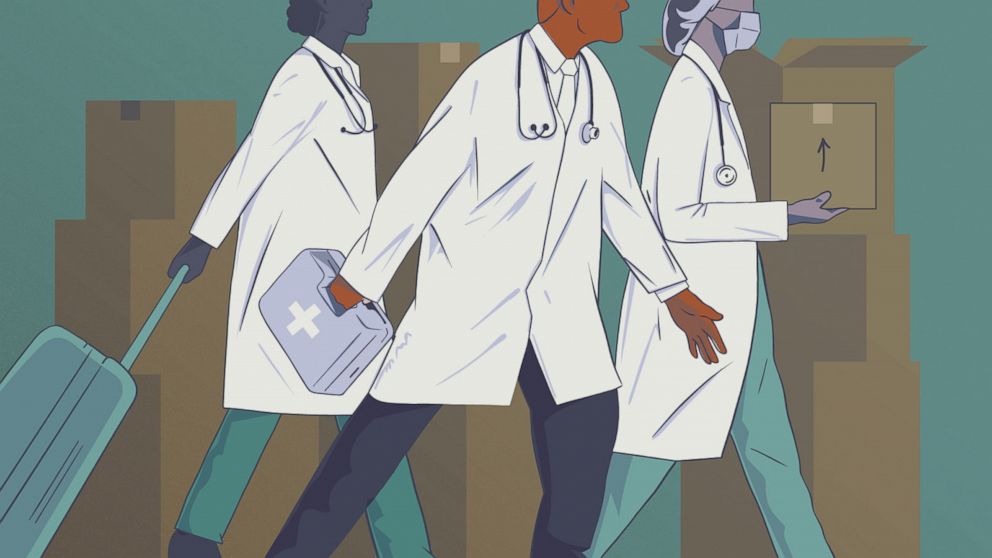 Dr. Jackie Mostow, a family medicine physician who works at a county health clinic in California, told ABC News she had always planned to move back home to Ohio, but that decision now depends on the state's abortion laws.
Ohio's six-week abortion ban is temporarily on hold by the state's Supreme Court while a legal challenge continues.
"The California version of Medicaid pays for abortion care and it's just common sense that it should be that way. And I think it would be really hard for me to practice somewhere else. I think if I were to move it would be with a goal of trying to push the agenda further and right now, Ohio's not in a place for that," Mostow said.
Dr. Kelly Mamelson, a second-year resident who has lived in Florida almost her entire life, told ABC News she plans to leave the state next year and apply for a complex family planning fellowship.
"Those programs only really exist in the Northeast and out west, because it's complex contraception, and then termination for either elective or medically indicated," Mamelson said. "But of course, with the new laws, those fellowship training locations are limited now."
Mamelson said the Florida Supreme Court's decision on whether it will uphold a 15-week abortion ban, which will also determine whether a six-week ban goes into effect, will be a key factor in determining whether she will return to Florida after her fellowship.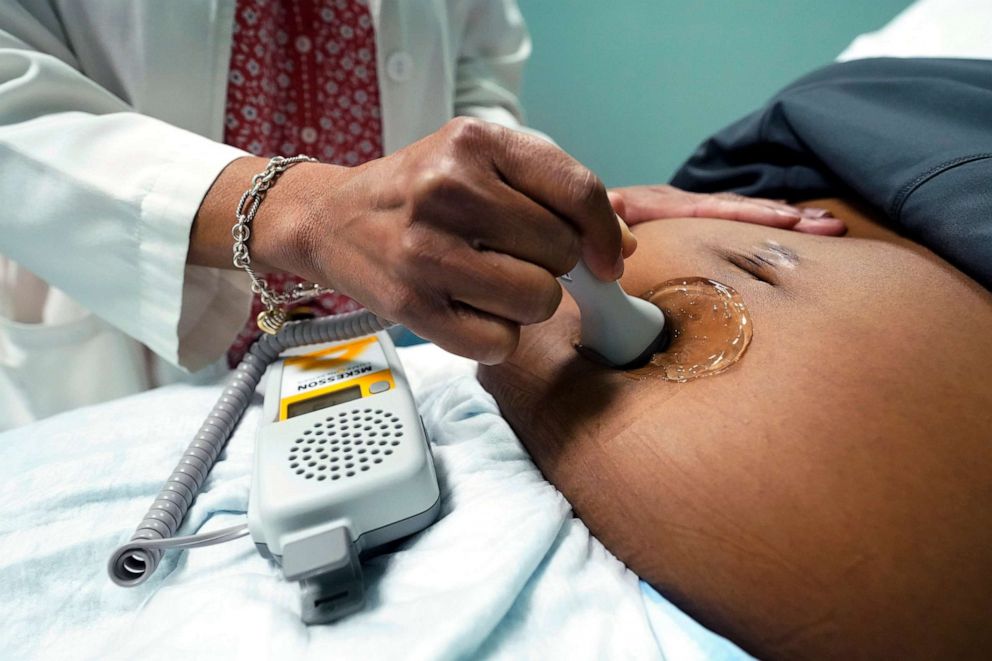 "Not being able to practice the way I was trained and the way that I think is objectively the services that women need the option to have, it would definitely preclude me from working in the state," Mamelson said.
Mamelson said a lot of her colleagues feel the same way and are disheartened by the fact that they need to travel so far to get abortion training.
Physician shortages, which have predated bans, will only get worse in states with bans, some doctors told ABC News. Knowing how to perform abortions is a skill that could be necessary to save a patient's life, Shamshirsaz said.
"If you don't train new people, nobody can do it themselves and therefore these people will end up with lots of disasters and unfortunately, there will be a significant increase in maternal mortality," Shamshirsaz said.
Dr. Sarah Osmundson, a maternal fetal medicine specialist in Tennessee, told ABC News she has colleagues who have already begun to leave the state because of the bans.
She said she feels a sense of obligation to her community and patients, and will be staying in her state, at least for now.
"Who else is going to care for these patients?" Osmundson said.
"There are some of us that really feel that we need to stay and be part of the care for our very high-risk patients, and to be part of the advocacy that, hopefully, will transform some of these laws so they're not so dangerous to patient care," she added.