Sofía Vergara isn't trying to soak up the sun any time soon. For years, the Emmy-nominated actress stocked up on her favorite Spanish skincare brand, Heliocare, whenever she traveled abroad, and would even enlist friends to bring back the goods if they were headed overseas. Many of us can relate.
Now, in a full-circle moment, Vergara has launched her own beauty brand, Toty, in collaboration with Cantabria Labs, the makers of Heliocare. The brand offers sunscreen, skincare, makeup, and wellness products. The Toty line uses proprietary PLE Fernboost Technology, which employs a powerful antioxidant rich in bioactive compounds to protect the wearer sun damage. The brand's makeup offerings also tout an adaptive pigment that combines color-coated mineral filters, which blend with all skin tones to give off a radiant finish.
"I wanted to bring something like Heliocare to the United States," Vergara tells Bazaar.com. "We've had a million meetings to create something that will protect the skin and also fit the U.S. guidelines."
More From Harper's BAZAAR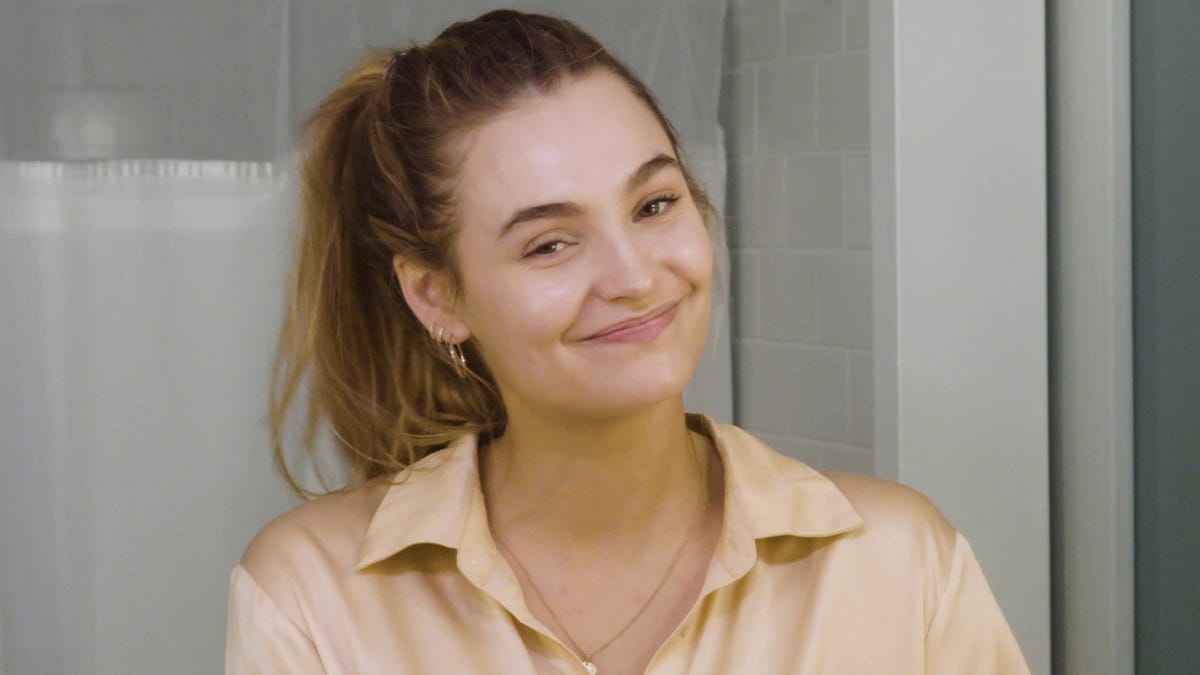 For its debut, the vegan, cruelty-free line is dropping four products and two application tools: Ilumina CC Cream SPF 50+, available in 15 shades ($42); Ilumina CC Creamy Compact SPF 50+, refillable and available in 15 shades ($54); Solaria Mineral SPF 50+ ($42); and Solaria Infusion, an antioxidant booster supplement ($42). In the way of tools, there are the Ilumina Brush ($28) and Ilumina Blender ($12).
All of these products help safeguard skin from the sun to prevent photoaging and free-radical damage—protection Vergara wishes she'd had when she was younger.
"I grew up in very tropical weather in Barranquilla, Colombia, and there was no one ever telling you, 'Don't get sunburn' or 'Don't tan,'" she says. "I wish I had made that decision sooner also for the rest of my body, but I didn't. I just thought to save my face, and that was it. So, I haven't had my face in the sun without protection since the '90s."
Here, Bazaar.com catches up with Vergara, a true beauty lover, to chat about how her Colombian roots have shaped her beauty philosophy, why she hasn't changed her makeup application since she was 15, and how she gets husband Joe Manganiello to wear SPF.
---
I was told that Toty is your nickname. What does it mean? How did you get that name?
In Latin America, everybody has a nickname, and so that was mine. It came from my brother who was two years older than me. They used to call me Sofi, and he couldn't say Sofi, so he would say Toty. Only the people from Barranquilla call me like that, so if you say Toty and I turn around, I'm always thinking I'm going to see someone from Barranquilla.
You've mentioned your relationship with the sun growing up. How has that experience changed your beauty habits now?
I would fry like a chicken with coconut oil, my whole body. No, I mean, every weekend. Now I only go in the sun maybe when I'm on vacation. Once or twice a year, I do still get a little sun, but my face—no. I have a place in the Bahamas, in Andros, where I go for a week, for example, and my body comes out of the vacation kind of tan and my face is completely white, like two different bodies.
Do you think Colombians approach skincare differently from how women in the U.S. approach it?
Well, I think it's a cultural thing. I saw my mom, my aunts, my grandmothers—they all always wanted to be well put-together. Makeup and beauty have always been a very important thing for Latin women. I remember my mom would take us to school, and she would put rollers on. But it was normal for me see her in the morning doing makeup with her rollers in her hair. Now it's like, What the hell was she doing at 5:30 in the morning? So I grew up like that. My aunts will always say, "Put your lipstick on, you don't have anything on" if you walk into a room. They've always been like that. My cousins are like that, and my friends are like that. We love beauty. We love putting in the effort.
Who among your family or friends have you learned the most about beauty from?
My mom and the sister of my grandmother. She was married to a French man, so she was very into fashion and Paris. She would bring to Colombia the latest that was over there, and her name was Sofía. So I used to look up to her. She always smelled delicious with this special perfume that she would buy, and she was like my favorite.
Have you tested any of the Toty products on your son or husband?
It's hard with men. I always had a hard time making them wear a sunblock, but I'm always doing it. I don't care what they'd say to me. If we're on vacation and they're laying next to me, I'm putting sunblock on all of them. I don't care what they say. They can kick and scream. I'm like, "Joe, you're acting like I'm putting poop in your face. It's sunblock, for God's sake." I put the Toty product that doesn't have the the color on them.
What are your favorite products that you're using right now?
I change. I am crazy about products. If you tell me to try this, even if it's, I don't know, cement, I'll put it on. I'll try anything. I'm not scared. Right now I've been using Shu Uemura shampoos for the past two years. I think they're amazing. Now I have all of their line. I've never really done anything to my eyebrows, but now that I'm older, I have lost some eyebrow hair at the end. So I use the pencil from Anastasia Beverly Hills. She's really good with eyebrows. I wear her lip pencils, too. I love lipsticks. The liquid ones that don't come off. Sometimes they're a little dry, but I like it. I always have lipstick on, by the way. That's my thing. Always.
If you could share one beauty secret, what would it be?
Well, I feel like you have to do what works for you. That's when you really find what makes your look, because I think all of this is just to enhance and make you feel better and look better. I don't feel like you need to be doing what everybody's doing, because it's not going to work for you. You have to find the things that look good on you and stick to it. I have been doing my makeup in the same way since I'm 15, with kind of like the same tones, because that's what looks good on me. Even the same thing with my clothes. I know there's a style. I know my body shape. I am not a model. I don't need to be wearing over-the-top fashion, just to be in. I wear the style that I know that for my figure, with the big boobs and whatever, is going to look good on me. I don't care what anyone says. That's what makes me feel comfortable and confident. So I think you need to find the things that make you feel comfortable, and then that's all you need.