The world's getting a face-lift, and it's not from a swanky Beverly Hills plastic surgeon. Nope, instead, it's from the magic of artificial intelligence (AI) and machine learning. Not only is this emerging tech shaking up industries across the board, it's also stirring up a storm in the quest for youth.
Scientists are working round the clock, using AI as their magic wand in their relentless search for natural compounds that can slow down the aging process. Mother Nature, being the generous lady she is, has filled her pantry to the brim with potential compounds. However, identifying these compounds manually? We might as well try to catch a cellphone signal in the middle of the Sahara.
CLICK TO GET KURT'S FREE CYBERGUY NEWSLETTER WITH SECURITY ALERTS, QUICK TIPS, TECH REVIEWS AND EASY HOW-TO'S TO MAKE YOU SMARTER
AI: The digital knight in shining armor
Here's where our digital knight in shining armor, AI, comes galloping in. Scientists used a machine learning model trained on mountains of data about known chemicals and their effects, along with so much more, to predict whether a compound could extend the life of a translucent worm that shares a similar metabolism to humans. Thanks to this information, this whiz kid machine learning model could eventually help predict which compounds might keep us looking like we've just taken a dip in the fountain of youth.
WOULD YOU TRUST AI TO HELP YOU INVEST YOUR MONEY AND MANAGE YOUR PORTFOLIOS?
Several promising anti-aging compounds unearthed
Researchers from the University of Edinburgh didn't just stop at training this high-tech marvel. They set it loose on countless simulations. The mission? To see if it could pinpoint natural compounds that could slow down the relentless march of the aging clock. And would you believe it? The AI rose to the challenge, unearthing three compounds with potential anti-aging properties. The scientists developed a model trained to recognize chemical features that have senolytic properties. Senolytics are a class of small molecules under intense study for their ability to suppress age-related processes such as fibrosis, inflammation and cancer by eliminating aged, dysfunctional cells without harming healthy cells.
Data sources for the AI model
The model was trained on data from the DrugAge database, which contains information on thousands of chemical structures that have been tested for lifespan extension in model organisms.
Results of the AI screening
After screening over 4,000 chemicals, the model identified 21 potential candidates, three of which – ginkgetin, periplocin and oleandrin – demonstrated the ability to remove deteriorating cells effectively. Among the three, oleandrin was found to be the most potent. These compounds are both from natural products found in traditional herbal medicines.
MORE: ARE YOU READY FOR AI VOICE CLONING ON YOUR PHONE?
The race to defy aging
Let's hold our horses and take a breath before we start painting the town red. We've only just reached the starting line of this exciting race. These compounds, promising as they are, still need to pass the grueling tests of the real world and further research before we can start popping champagne corks and celebrating. Despite the journey ahead, we cannot underestimate the tremendous strides AI has already taken in this quest for natural anti-aging wonders. The potential for AI to speed up the search, cutting down what could have taken years to mere weeks or months – now that's what I call a home run.
FOR MORE ON HOW AI IS CHANGING OUR FUTURE, SUBSCRIBE TO MY FREE CYBERGUY REPORT NEWSLETTER BY HEADING TO CYBERGUY.COM/NEWSLETTER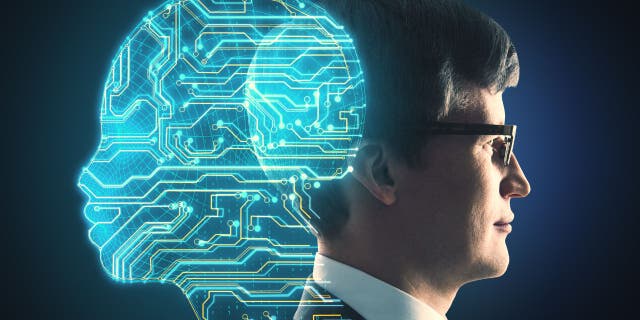 MORE: MOVE OVER SIRI – APPLE'S NEW AUDIOBOOK AI VOICE SOUNDS LIKE A HUMAN
The future: age gracefully with AI
Let's take a moment to also appreciate the astonishing implications of this research. The promising marriage of AI and anti-aging research offers a tantalizing glimpse into a future where the secrets of youth could be revealed at the click of a button. Imagine a world where we can age gracefully, backed by AI's tireless pursuit of natural anti-aging solutions. I can hardly wait.
Yet that's not all, folks. The fascinating journey of AI doesn't end with unmasking Mother Nature's anti-aging secrets. As it delves deeper, it's bound to unearth even more exciting potentials that could turn our approach to health and wellness on its head.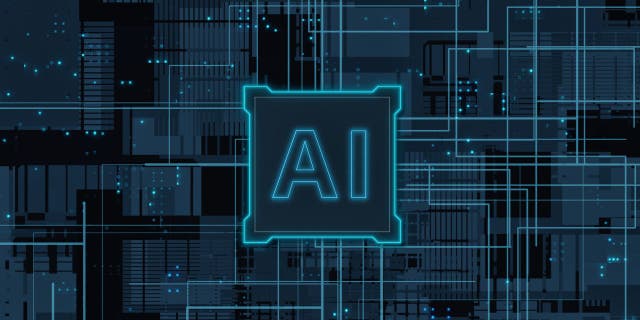 MORE: 5 DISTURBING EXAMPLES OF WHY AI IS NOT QUITE THERE
Kurt's Key Takeaways
As we watch this digital revolution unfurl, one has to wonder – what's next on the horizon? Could AI morph into our personal health adviser without killing us? Will it uncover more hidden gems in our everyday meals? 
In the quest for youth, AI is certainly proving to be a game-changer. However, the question is, are we ready to trust our health and longevity to a digital oracle? Let us know what you think by writing us at Cyberguy.com/Contact
CLICK HERE TO GET THE FOX NEWS APP
For more on how AI is changing our future, subscribe to my free CyberGuy Report Newsletter by heading to CyberGuy.com/Newsletter
Copyright 2023 CyberGuy.com.  All rights reserved.