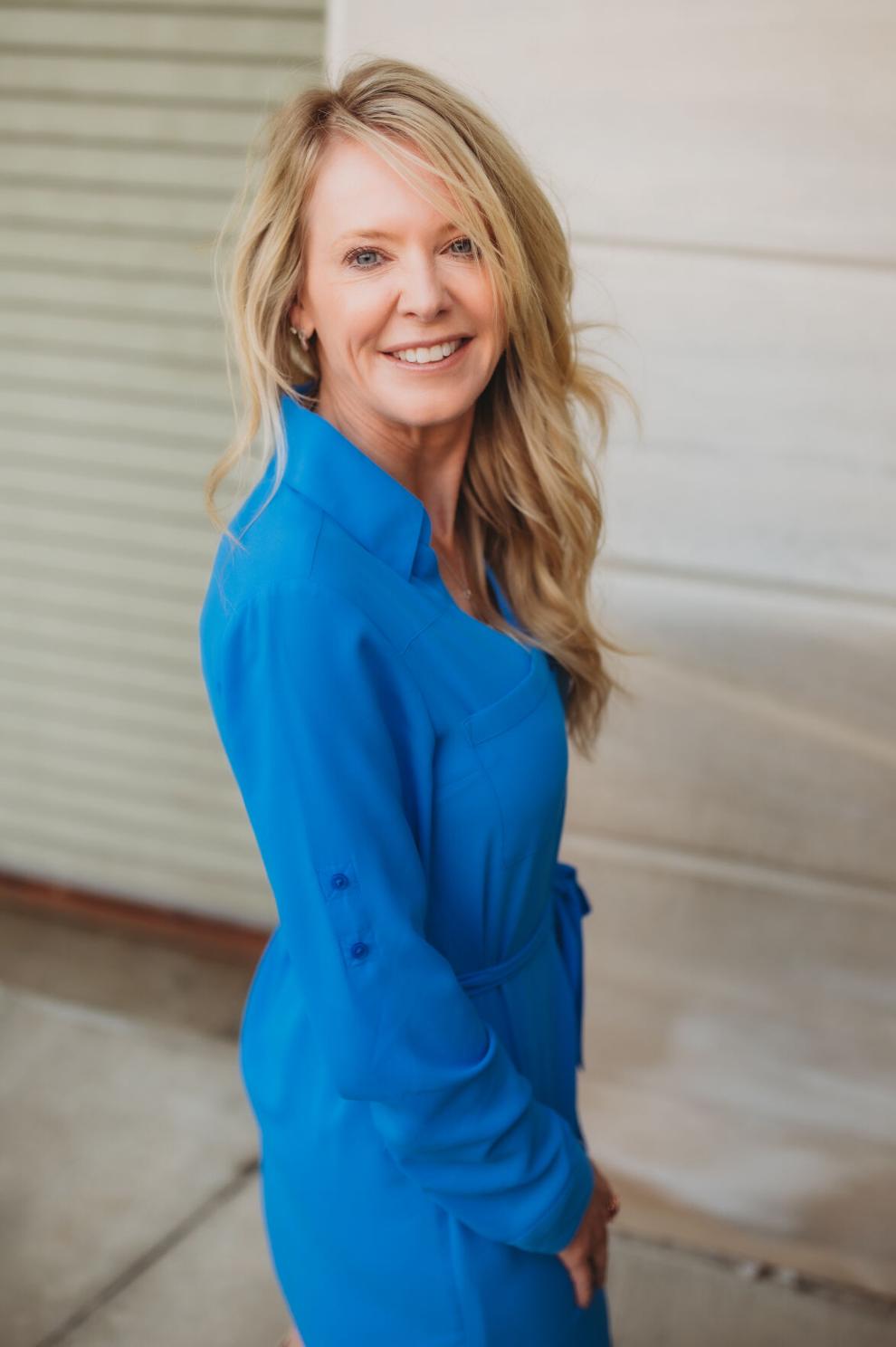 Dr. Kristen Jacobs, the owner and aesthetic physician at Ooh La La Spa in Glen Carbon, Illinois, doesn't believe in anti-aging. She aims to introduce her clientele to the "SCIN" philosophy.
"I always say, 'Start with skincare.' Skincare is so essential for healthy aging," Dr. Jacobs says, comparing the efforts one should take toward nourishing the skin (with medical-grade moisturizers and sunscreen, featuring active ingredients) to daily dental care like brushing one's teeth. "When you come into our office and do treatments, the results are going to be better," she assures. "You're going to have a healthier looking appearance, which makes you look younger."
That addresses the first letter in her philosophy. Collagen stimulation is the next step, Dr. Jacobs advises, since collagen production slows for people as early as in their 20s.
Her favorite remedies to jumpstart collagen production include Ultherapy ("once or twice a year"), which focuses ultrasound energy to stimulate collagen, and Secret RF ("three times a year"), which combines fractional radio frequencies with a micro-needling system.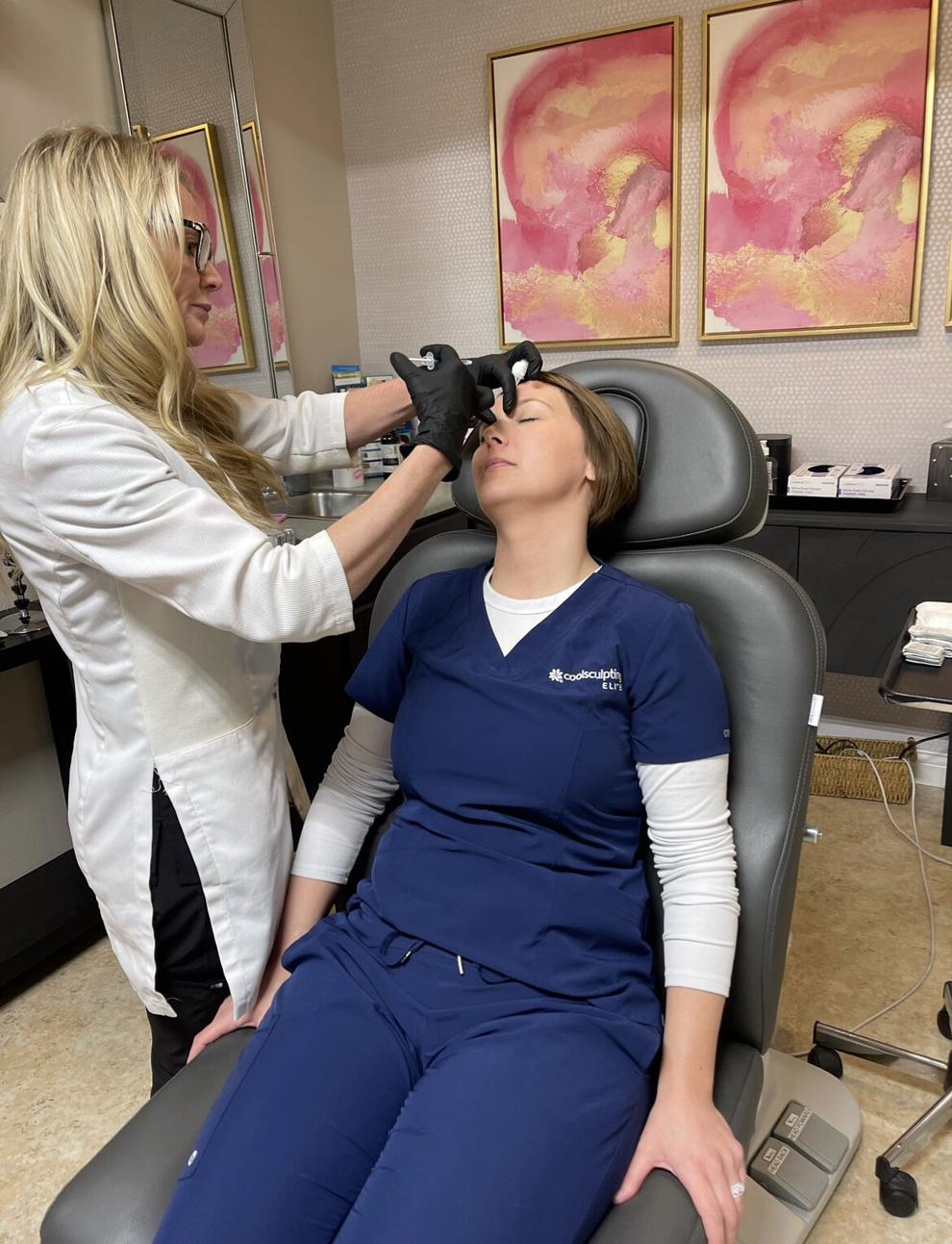 Quicker fixes, Dr. Jacobs says, are the more familiar injectable treatments, which stands for the "I" in her "SCIN" philosophy. These include Botox and Daxxify, which temporarily decrease wrinkles and can provide instant gratification. Facial filler injections also address the loss of fat from natural aging, where cheeks begin to hollow out and the jawline becomes less defined.
"We need filler to lift it back up," Dr. Jacobs says. "It just enhances the whole appearance, and, if done right, it is the icing on the cake."
The look of healthy aging should not rely solely on a person's exterior, the physician states, which is why nutrition is the last critical piece to achieving youthful results. Her chiropractor husband Dr. Wise offers weight-loss programs and medical-grade supplements to address "beauty from the inside out," says Dr. Jacobs.
As a faculty member with Allergan Medical Institute – the makers behind Botox, Coolsculpting and SkinMedica – Dr. Jacobs is a nationally certified trainer and speaker on the latest in cutting-edge aesthetics. She also authored "Live Life Beautifully (With a Little Help): Skin Secrets for Healthy Aging to Look and Feel Your Best at Any Age."
"My whole philosophy is based on [having] a natural-looking appearance," Dr. Jacobs says. "I don't want anyone to know that you had work done. I want [clients] to look refreshed, like they maybe lost some weight or got their hair done."
She adds: "This aesthetics field is life-changing for me, for the better. And, for patients, a little can do so much for their confidence." To view the before and after results of real clients, visit Ooh La La Spa's social media channels at facebook.com/oohlalacenter and instagram.com/oohlalawellness.
Ooh La La Spa, 110 Cottonwood Road, Glen Carbon, Illinois, 618-248-4212, kristenjacobs.com