When our skin starts to mature and show signs of aging, the eyes usually follow suit. You may be seeing more crow's feet (fine line along the sides of eyes), as well as a bit more eyelid droop and puffiness. Should you run out and buy up all the eye makeup at Sephora — from shadows to concealers to eyeliners? Not quite yet. In fact, sometimes wearing too much makeup or sporting the wrong colors and formulas can have the opposite effect on your eyes and face and can look harsh and aging. The best way to incorporate makeup into your routine when anti-aging is a concern is to follow a few tips and tricks from the masters themselves — makeup artists and beauty experts like Caleb Backe at Maple Holistics and Veteran Makeup Artist Sophia Tang, founder of Nako Cosmetics, who say these are the best anti-aging eye makeup hacks. 
The 25 Best Mother's Day Gift Ideas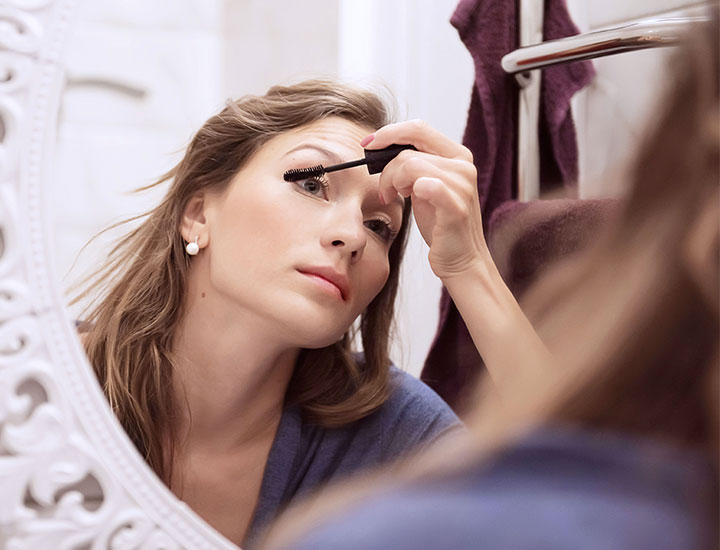 Tightlining the Eyes
Tightlining is a technique where you apply eyeliner along the upper waterline of your eyes, right at the base of your lashes, Backe explains. It's also a fantastic makeup method for aging eyes because it opens up the entire eye area. "This creates the illusion of fuller lashes and makes your eyes appear more open and lifted," Backe says. "By tightlining, you're essentially filling in the gaps between your lashes, giving them a denser look. This technique can make your eyes appear more youthful and awake, which contributes to an overall lifted appearance."
Be cautious about tightening the bottom waterline, however, as this can have the opposite effect and make eyes look more closed. 
Shutterstock
Brightening the Under-Eye Area
Dark circles and under-eye bags can make you look tired and aged, Backe notes. But there's a quick hack for that. "To counteract this, apply a brightening concealer with a slightly lighter shade than your skin tone to the under-eye area," Backe says. "Blend it well and set it with a light dusting of translucent powder. The brightening effect helps to lift and brighten the eyes, making you look more refreshed and youthful."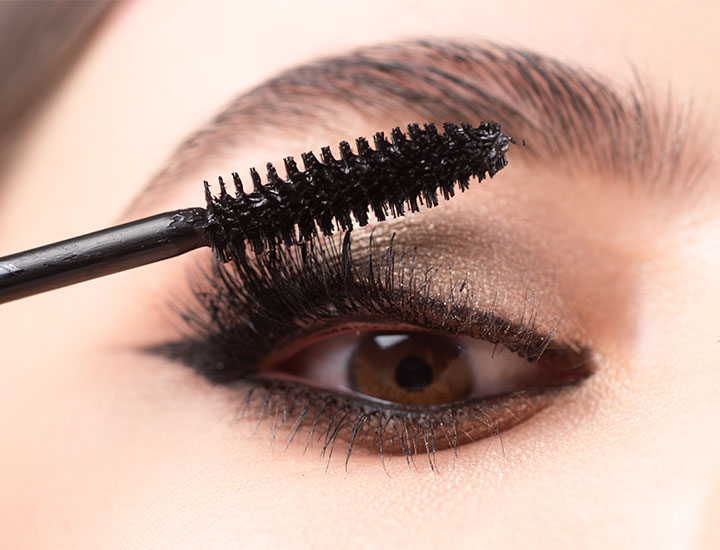 Don't Ignore the Eyebrows
Sparse, thin eyebrows can age your face, says Tang. If you're constantly fussing over your brows, tweezer in hand, you could be contributing to the problem. "Over-plucking leads to less defined brows and can make your face seem older. Instead, fill in your brows with a color that matches your hair to frame your face and give it a youthful lift," she recommends. 
Shutterstock
Stick To Lighter Eyeshadow Shades
Who doesn't love a dark, smokey eye for dramatic effect? While there are definitely times and places that call for a bolder look, in general, dark eyeshadow on drooping lids can make them look heavier, contributing to a more aged look, Tang warns. "Instead, use lighter, neutral shades on the lids and save the darker colors for the crease to give the eyes a more open and youthful appearance," she says.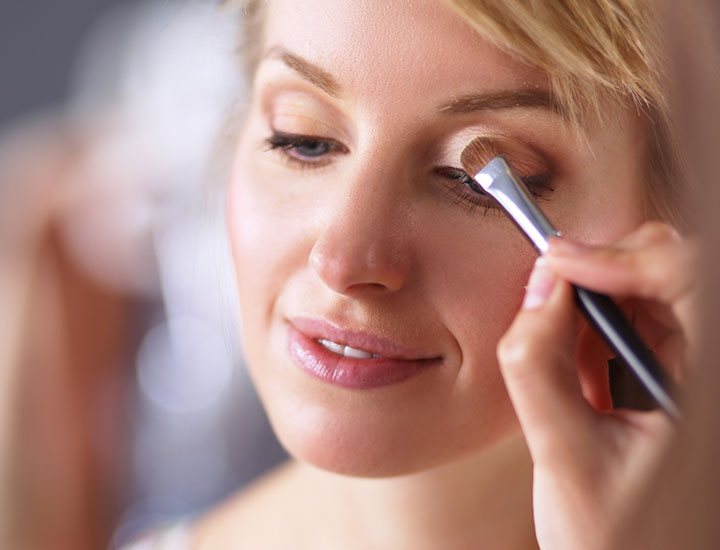 Shutterstock
Eye makeup can be one of your greatest allies when you're trying to look more refreshed and rejuvenated. But the best course of action isn't the pile it on — these thoughtful tips will help you make the most of your eyeliner, shadow, concealer, and eyebrow pencils.