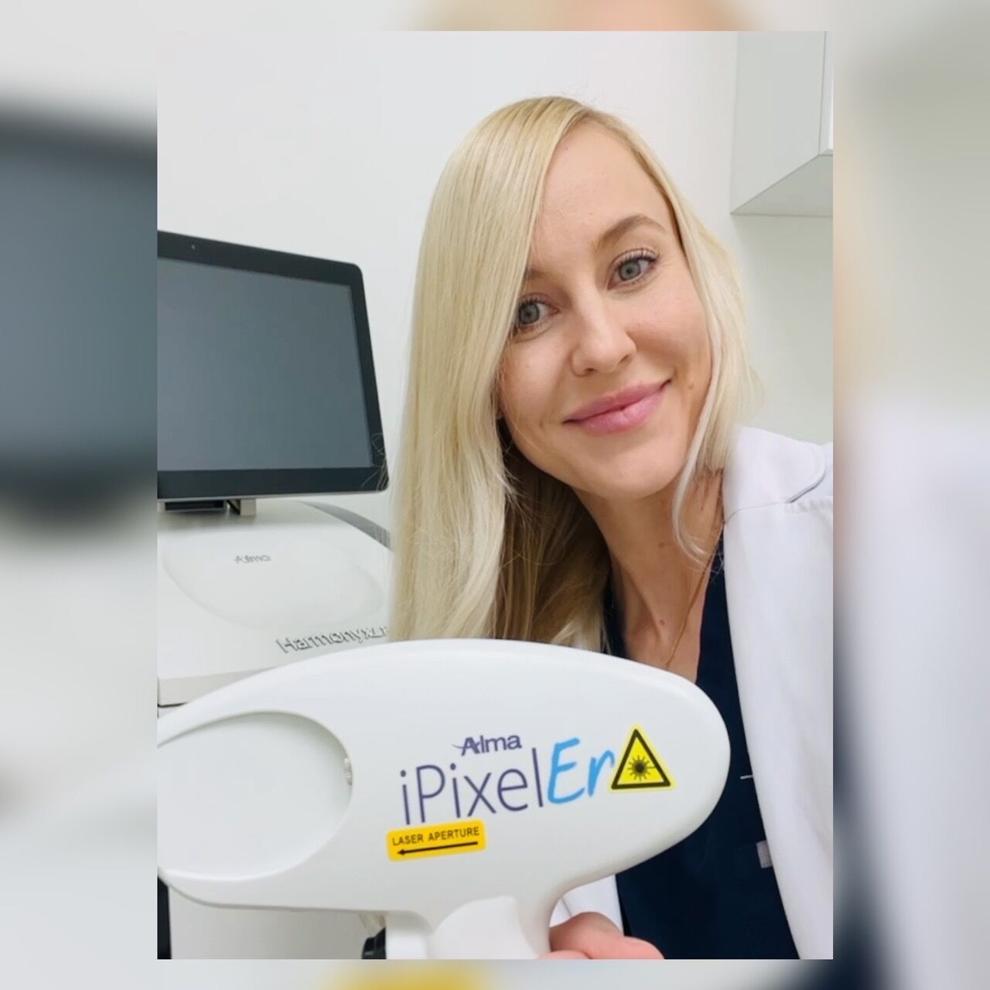 Skin Solutions Aesthetics, a medical spa specializing in aesthetic medicine, opened its doors in May 2022, by James M. Lally, D.O, and Christina Karras, PA-C.
Karras, a distinguished practitioner, brings her extensive experience in the field of dermatology and aesthetics to the forefront as she leads her innovative venture in Calimesa.
Karras is a graduate of the Western University of Health Sciences, where she earned her Master's degree in Physician Assistant Studies in 2010.
Her commitment to excellence was recognized when she received the prestigious Blake award of Academic Excellence at her graduation ceremony.
With over 11 years of experience in dermatology and aesthetics, Karras was inspired to open Skin Solutions Aesthetics in Calimesa. As a long-time resident of the Beaumont/Calimesa area, she felt a deep connection to the community and saw an opportunity to bring her expertise and passion to Calimesa.
"I have been a resident of the Beaumont/Calimesa area for over 12 years and wanted to establish my business in the heart of this town that I have made my home," said Karras when discussing why she chose Calimesa for her business.
Karras's love for the art of aesthetic medicine is evident in her dedication to her clients.
"I have always dreamed about opening an aesthetics office where clients could come and feel welcomed, informed and comfortable about cosmetic treatments," said Karras.
Her focus lies in taking the time to educate clients about each treatment and its expected outcomes.
"I especially enjoy consulting with clients about how to maintain a healthy youthful glow, " shared Karras.
Skin Solutions Aesthetics offers a comprehensive range of services designed to address various aesthetic concerns.
These include popular treatments such as botox, dysport, juvederm and restylane fillers, laser resurfacing, laser hair removal, acne scar treatment, melasma and dark spot treatments, chemical peels, facials, kybella, microneedling and more.
"My favorite treatments to perform include fillers as there is truly an art to facial revolumization and balancing. Each of us are so unique with our facial features, so each filler treatment is customized to enhance your own natural beauty," said Karras.
Additionally, she takes pride in the transformative results achieved through iPixel Erbium laser resurfacing treatments, which promote collagen remodeling, improve skin texture and impart a radiant glow.
Karras's aesthetic technique aims for natural-looking results, instilling a renewed sense of confidence and rejuvenation in her clients.
"I find joy in helping others feel rejuvenated and more confident about their skin," shared Karras.
Looking to the future, she harbors ambitious plans for expanding the business. Which includes the addition of more team members, advanced technologies and an extended range of services to better serve clients and help them achieve their cosmetic goals.
Skin Solutions Aesthetics extends a warm welcome to all prospective clients, inviting them to experience the transformative benefits of their state-of-the-art medical spa.
"We hope Skin Solutions Aesthetics can be your medical spa to refine, enhance and restore your natural beauty," said Karras.
Hours of Operation: 9 a.m to 5:30 p.m. Tues-Fri
Saturdays by appointment only
Location: 1080 Cherry Valley Blvd. Suite 100, Calimesa, CA 92320.
Email: info@skinsolutionaesthetics.com
Tel: 1-(909) 795-2050